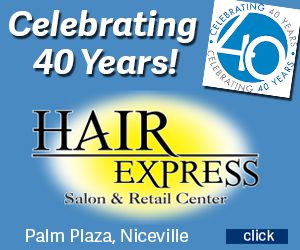 The classic Charles Dickens tale "A Christmas Carol"takes a delightful twist December 1, 2 and 3, 2016 in a customized adaption by Northwest Florida State College that combines vibrant song and dance along with drama, period costumes and narration to portray the story of Ebenezer Scrooge, Tiny Tim, Bob Cratchit, and the spirits of Christmas.
The cast for the popular annual production will include more than 50 talented NWF State vocalists, dancers and theater students. Tickets for the event are on sale now from the Mattie Kelly Arts Center Box Office by phone, in-person or online. Included in the ticket price of $25 each will be Victorian style desserts and beverages. New menu selections and new music enhance this year's offering of the popular holiday event.
NOTE: As of 11/24 the Friday night and Saturday night showings were Sold Out. Tickets remain for the Thursday (12/1) and Saturday afternoon (12/3) showings.
"A Christmas Carol: In Concert" has expanded to offer four performances in the Sprint Theater of the Mattie Kelly Arts Center at 7:30 pm on Thursday, December 1 and Friday, December 2 and two performances on Saturday, December 3 at 2:00 p.m. at 7:30 pm.
Contact the Box Office at (850) 729-6000 or purchase online at www.MattieKellyArtsCenter.org. Early purchase is strongly recommended as the event has sold out the last several years.
According to the artistic director for the college's production of the holiday classic, the cast members, singers and dancers present a unique 'In Concert' version of the story that's a beautiful and endearing way to enjoy traditional Christmas carols and see a family-favorite holiday story unfold through the songs of the yuletide. Through select scenes taken from Charles Dickens' novella, the audience is able to enjoy the timeless tale of forgiveness and redemption in its entirety through song, dance and narration.
The portrayal of the beloved Charles Dickens story will feature the talents of NWF State College scholarship vocalists, theater students, and community actors and was conceived and is directed by Joe Taylor and NWF State College music professors Allison Everitt and Lois Henry.
The menu for the 2016 event (served at intermission)includes: ~Baked Brie & Dried Cherry Tartlets ~Pomegranate & Vanilla Crème Tartlets ~Hazelnut & Fig Tartlets ~Triple Chocolate & Orange Mini Cupcakes ~Gingerbread Brownies ~Eggnog Fudge ~Peppermint Meringues ~Cranberry Scones ~Pistachio Goat Cheese Log ~Red Velvet Cake Truffles ~Cranberry Lime Spritzer Punch ~Gingerbread Hot Chocolate ~Regular coffee with asst'd creamers ~Sweet & Unsweet Tea ~Water
The cast for the 2016 production has been announced. In the cast, Michael Brooks (Crestview), portrays the adult Ebenezer Scrooge and Madison Anderson (Crestview) appears throughout the production as the show's narrator.
Drew Hardy (Ft. Walton), will appear as Bob Cratchit, the long-suffering accountant at Ebenezer Scrooge's counting house business, and Emmalee Ferguson of Niceville will play Tiny Tim Cratchit. The young Ebenezer is played by Ken Jakob Angell of Niceville. Jasmin Scaife of Fort Walton Beach portrays Belle, the lost love of young Ebenezer.
The famous ghosts of "A Christmas Carol" will be played by Joshua Birdsong (Destin) as Marley's Ghost; Alayshia Green(Ft. Walton) as Ghost of Christmas Past; and Malinda Locke (Niceville) as the Ghost of Christmas Present; and James Meadows of Fort Walton Beach as the Ghost of Christmas Future.
Alexis Guessford (Santa Rosa Beach) appears as Mrs. Cratchit, with the Cratchit family children played by Madison Smith (Niceville) as Petra Cratchit; Dakota Welborn (Ft. Walton) as Martha Cratchit; and Abigayle Ferguson (Niceville) as Belinda Cratchit.
Other characters in "A Christmas Carol: In Concert" include: The jovial Mr. Fezziwig will be played by Keith Holcombe (Crestview). James Meadows (Ft. Walton) appears as Fred, Scrooge's kind nephew and Kelly Dunn (Shalimar) portrays Fred's wife Miriam. Isabelle Schrack (Niceville) plays Margret, Miriam's oldest sister, and Joshua Birdsong (Destin) plays George, Margret's husband. Brynne Christie (Niceville) plays the younger sister Mary and the character Josie. Anthony Sanders (Niceville) appears as Topper, Fred's bachelor friend. In other roles, Gentleman #1 is Dawson Nunn (Crestview); Gentlewoman #1 – Jessica Johnston (Shalimar); the Street Urchin is played Meghan Horrigan (Niceville; and Mrs. Dilber is Alayshia Green (Ft. Walton); and Richard Conley of Crestview plays Dick Wilkins.
NWF State College faculty and staff direct the show including: Joseph Taylor, Director and Choreographer; Anthony Borella, Assistant Director; Allison Everitt, Music director and Lois Henry, Belle Voci Director and Pianist.