Have friends and family visiting the area and want to take them recreating on the Eglin Air Force Base reservation? The Eglin Natural Resources Management section (known as Jackson Guard) offers daily passes at a reduced price.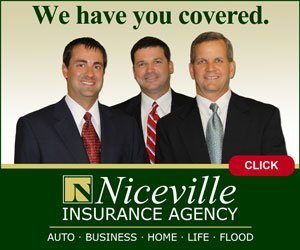 Jackson Guard launched a new $5 daily recreation and fishing pass, making it easier for visitors to explore the base's natural resources. Of Eglin's 464,000 acres, approximately 250,000 are conditionally open to public recreation.
The daily passes are a result of an ongoing partnership between Eglin and the Tri County Community Partnership Initiative and the associated Community Partnership Program. Through this partnership, the group identified daily outdoor recreation passes as the perfect way to encourage visitors to experience the natural wonders of Northwest Florida.
 "We saw the need for visitors looking for fun activities in the outdoors who wanted to hike, canoe or kayak and enjoy a different aspect of the area other than the beach can buy a $5 permit and enjoy the day," said Chris Johansen, Eglin Natural Resources section outdoor recreation program manager.
 According to Johansen, the opportunities afforded by the $5 permits include; disk golf, fishing, hiking, horseback riding, bird watching, canoeing/kayaking, mountain biking, running, among other activities on the reservation.  The permits are available online.  There are maps of the range, canoe and kayak trail maps, and mountain bike trail maps on the site.
The daily passes are already popular. More than, 175 passes were purchased since the first offering Oct. 1, 2016.
PHOTO: Taylor Tidwell, 96th Civil Engineer Group, takes in the scenery of the Eglin Range and Boiling Creek April 19 during the first-ever kayak tour through the range. The five and a half mile kayak tour took 10 people down Boiling Creek and the Yellow River deep within the Eglin range. The scenic tour showed off Eglin's unique wild and plant life. It kicked off Eglin's week-long Earth Day celebration. (U.S. Air Force photo/Samuel King Jr.)