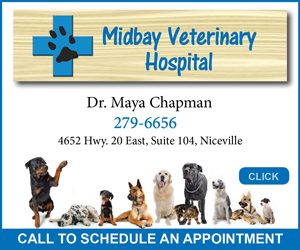 The entertainment lineup is beginning to take shape for the 2016 Boggy Bayou Mullet Festival. Headlining acts appearing at the 40th annual festival include Justin Moore, Chase Bryant, Joe Diffie, and Confederate Railroad.
The Mullet Festival will be held October 21-23, 2016 at the Mullet Festival Grounds in Niceville.
Bryant will perform on Friday, October 21; Moore performs on Saturday, October 22; and Diffie and Confederate Railroad will appear on Sunday, October 23.
Justin Moore is a popular county artist who has charted 11 times on the Hot Country Songs, including the number one singles "Small Town USA,", "If Heaven Wasn't So Far Away," "Til My Last Day," and "Lettin' the Night Roll," and the top 10 hits "Backwoods" and "Point at You." He performed at the Mullet Festival in 2013.
Joe Diffie, a multi-platinum-selling artist who dominated the charts during a hot streak in the '90s, is known for such chart-toppers as "Pickup Man," "Third Rock From the Sun," and "John Deere Green."
Confederate Railroad, winners of the Academy of Country Music's Best New Group award in 1993, has charted such major hits as "Queen of Memphis," "Trashy Women," "Jesus And Mama," and "Daddy Never Was The Cadillac Kind."
Chase Bryant is a top-flight guitar player, head-turning songwriter, RED BOW recording artist and co-producer of his debut album. Bryant's grandfather played piano in Roy Orbison's first two bands and, later, for Waylon Jennings. His uncles co-founded the group Ricochet, which had several hits in the '90s
Visit the online guide to the Mullet Festival at www.MulletFestival.com for more information about the festival.