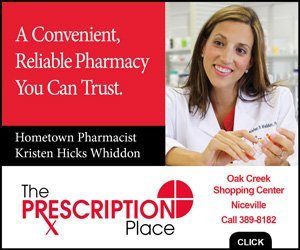 The biggest race on the bay is fast approaching. October 11, 2014 is the 21st Annual Single Handed Race sponsored by Budweiser and Bluewater Bay Marina Complex. 
Upwards of 30 boats participate in this annual race. The race is for everyone – cruisers, racers, novices, old salts, young salts, men and women.
Entry fee is $15 per vessel. Each entrant receives a commemorative Budweiser T-shirt.
This is a single handers race and only one person per boat. So, no problem recruiting a crew (and no crew to blame!). A short race for fun, challenge, and perhaps bragging rights is planned.
Anything and everything on your boat can be used with the exception of the engine. This includes jib's larger than what you are rated for, spinnaker, cruising chutes, staysails, bloopers, autopilots, etc – whatever you feel comfortable with you can use (or try to use!).
Skippers meeting and registration will be held Friday, October 10, 6 p.m. at LJ Schooners Dockside Oyster Bar.  The Bermuda start race will be at 11 a.m. Saturday, October 11, 2014.  Exact start times will be assigned at skippers meeting on Friday night.
For more information, please call Bluewater Bay Marina at (850) 897-2821.
Thank you for visiting our Web site! Please take a look at our Home Page for more local coverage of life in the Nicest Little City in the South.