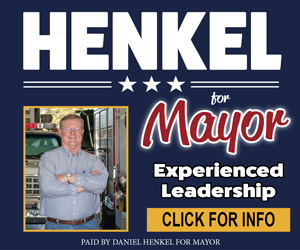 Savor delicious seafood and enjoy the historic surroundings of downtown Pensacola during the 37th annual Pensacola Seafood Festival, produced by Fiesta of Five Flags and presented by Florida Blue.  The FREE three day festival will take place September 26, 27 and 28 in Downtown Pensacola's Seville Square, Fountain and Bartram Parks.  Bring the entire family for a weekend filled with a variety of foods, arts and crafts, and live entertainment.
Festival Hours

Friday, September 26, 11 a.m. – 11 p.m.
Saturday, September 27, 

10 a.m. – 11 p.m.

Sunday, September 28, 

11 a.m. – 5 p.m.

 
The Pensacola Seafood Festival is one of the largest arts and crafts fairs in northwest Florida with more than 150 artisans and craftsmen who travel from around the country to participate in this three day festival.
This year's festival will feature a plethora of seafood dishes and other delicious festival fare.  Treat your taste buds to a variety of cuisine prepared by carefully selected food vendors bordering the park along Government and Alcaniz Streets. Taste of Pensacolawill feature a Gulf to Table area where local restaurants will prepare tapas size portions of their signature recipes.  Be sure to also visit the Fiesta Seafood Grille sponsored by Pensacola Energy where live cooking demonstrations by Pensacola celebrity chefs will take place throughout the weekend.
Bring our chair or blanket and join us in Bartram Park for FREE entertainment including indie rock, country and even a competitor from NBC's The Voice:
Friday, September 26
5 p.m. Hotel Oscar
7 p.m. Bo Henry Band
9 p.m. JJ Grey & Mofro
Saturday, September 27
1 p.m. The Wildlife Specials
3 p.m.  Bonerama
4:30 p.m. Amanda Shires
6:30 p.m. Chris Stapleton
8:30 p.m. The Revivalists
Sunday, September 28
12:45 p.m. Nick & the Ovorols
3 p.m. Cole Vosbury
The Children's Area will feature fun activities for children of all ages including arts and crafts and face painting.  New to the Children's Area this year is the SeaMobile!  With the help of local educators and Gulf Specimen Marine Laboratory, we will be able to offer a variety of FREE touch pools for children and families to experience live sea creatures!  Hours for the Children's Area are Saturday, September 27 from 10 a.m. to 6 p.m. and Sunday, September 28 from 11 a.m. to 5 p.m.
Don't forget to sign up for the Pensacola Seafood Don McCloskey 5K Run/Walk on Saturday, September 27.  Sponsored by the Pensacola Runners Association, the run kicks off the fall racing season in Pensacola and will commence at 7:30 at Seville Quarter.  Visit the PRA's website to sign up at www.pensacolarunners.com.
For additional information about the Pensacola Seafood Festival contact the Fiesta of Five Flags office at 850-433-6512, visit www.fiestaoffiveflags.org, or become a fan at facebook.com/PensacolaSeafoodFestival.
Thank you for visiting our Web site! Please take a look at our Home Page for more local coverage of life in the Nicest Little City in the South.