NICEVILLE, Fla. — A Niceville woman was a special guest at a recent White House event hosted by First Lady Jill Biden after her childhood poem was selected as the inspiration for this year's "Joining Forces" White House initiative to champion military and veteran children.
Kylee Garick, a 20-year-old student at Northwest Florida State College, took part in a ceremony and tour at the White House on April 28. The event highlighted the challenges faced by military children related to frequent moves. Her poem, "My Military Suitcase," written by Garick when she was in the fourth grade, served as the inspiration for the Joining Forces art installation in the East Lobby of the White House last month, said Dr. Biden.
The poem highlights the sad things—and the happy things—that come with frequent moves to sometimes distant places. It begins with the sadness of leaving friends and ends with the joyful expectation of moving to Niceville.
Garick's poem was at the heart of an exhibit that featured a collection of 10 suitcase art pieces crafted by children from military and veteran families. The decorated suitcases reflected the frequency of their household moves. Military children move an average of six to nine times during their childhood.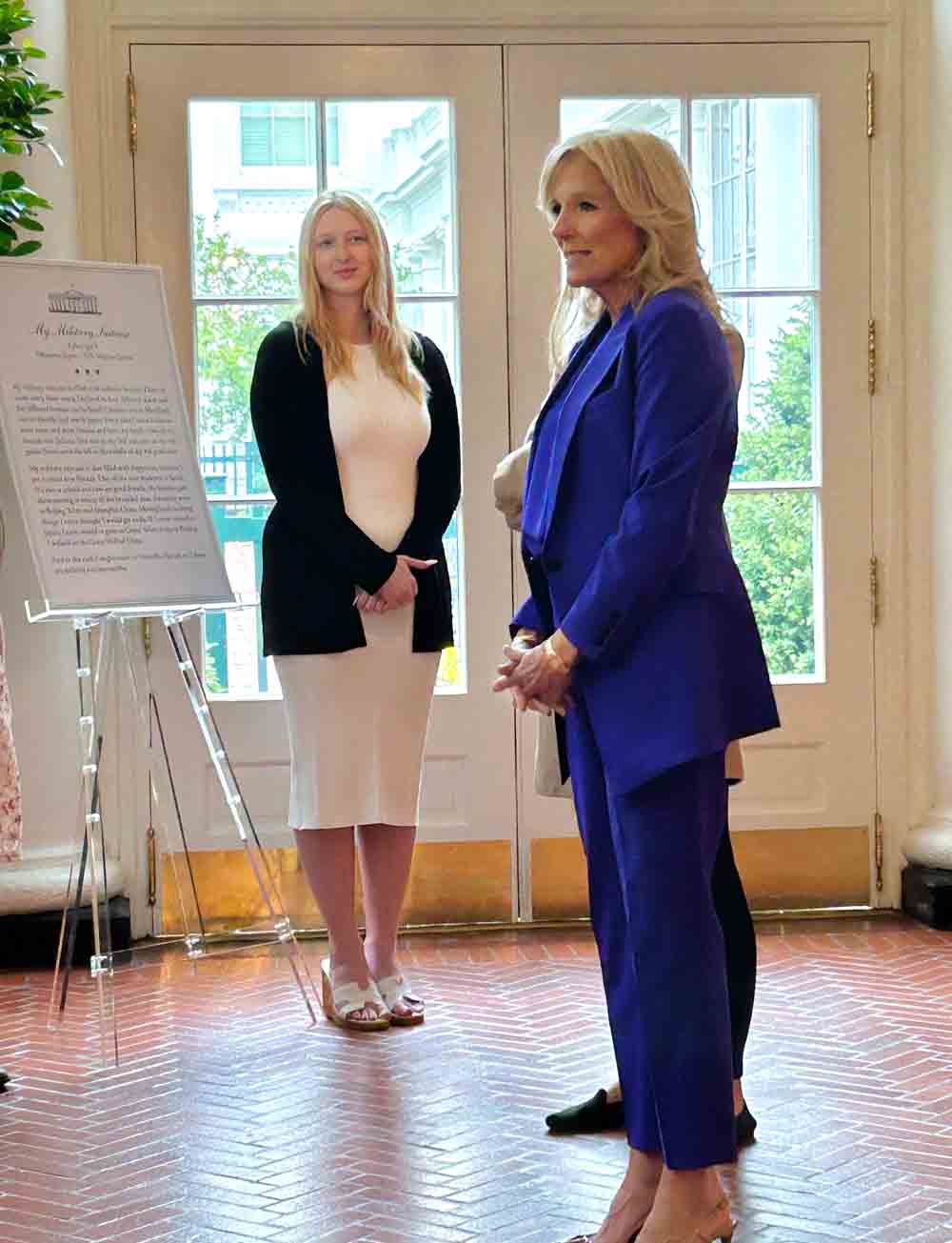 "I feel so honored," Garick said about her poem displayed in the White House.
"It's surreal to think about the impact it has had on not only Dr. Biden but also the children who were able to paint their life stories on those suitcases."
Garick said the White House first contacted her about the event on Saturday, April 22, and it confirmed the invitation the following Monday.
"It was a very unexpected and sudden trip," Garick said.
The daughter of a U.S. Marine, Garick wrote her poem in 2013 when her family was stationed in Okinawa, Japan. She is not sure whether it was a classroom assignment or perhaps a submission for some sort of project or contest. She said she forgot about the poem soon after writing it.
She has since learned that the poem was selected in 2013 by the Military Child Education Coalition as a participant of their 'Call for the Arts' initiative, and they are the ones who sent it to the White House in 2022.
"I wrote the poem and then forgot about it for 10 years until this month when I found out it was personally selected for the White House art project," said Garick.
Her poem received absolutely no special attention at the time she wrote it, "which made this even more shocking," she said.
Reading the poem now, Garick said what she likes most is its honesty and openness.
"Military life is one full of sacrifice, and my poem shows both the good and bad," she said.
In her poem, Garick recalls five moves by the time she was in the fourth grade. Her family would later move to Texas after leaving Japan and before moving permanently to Niceville.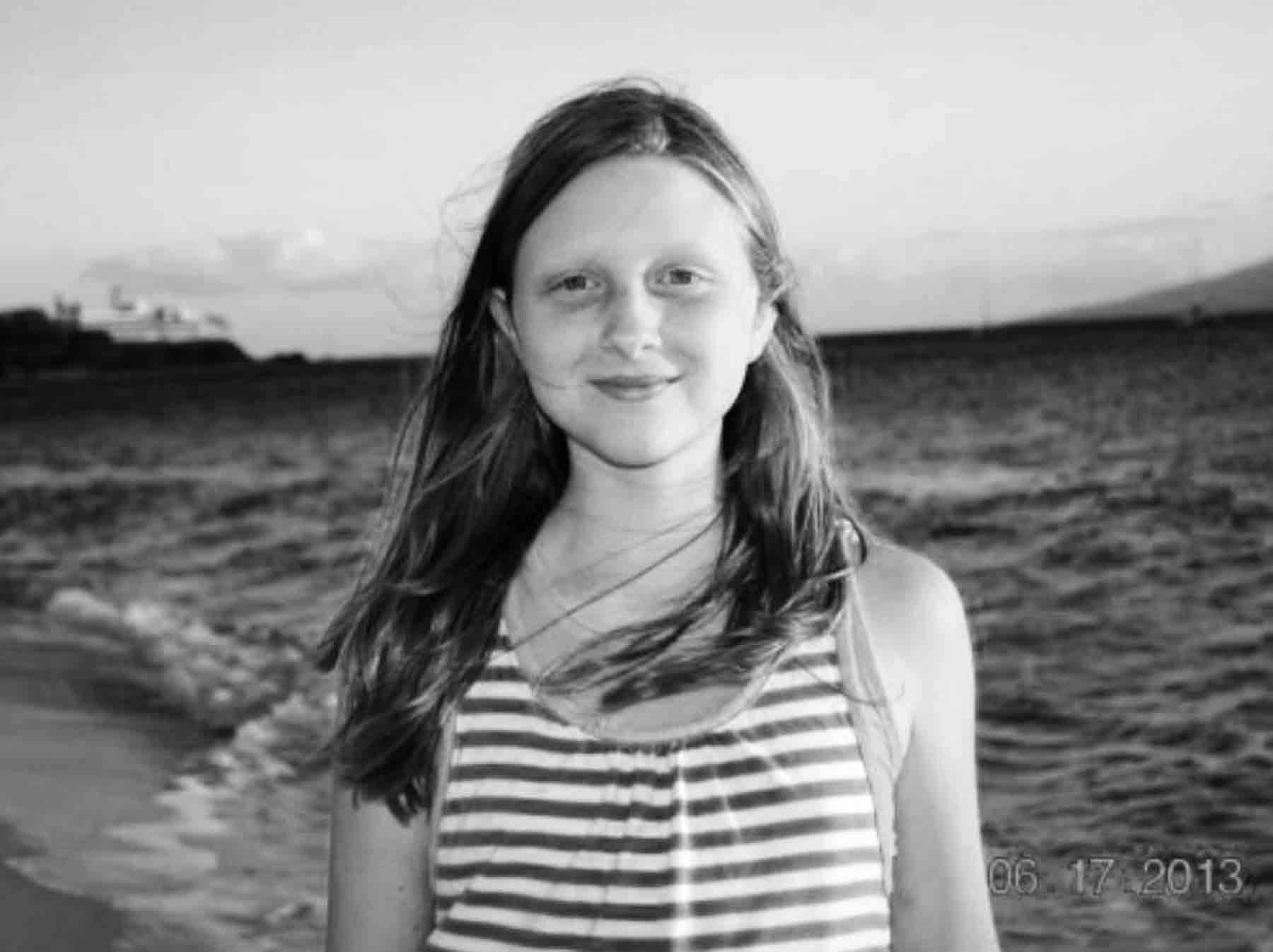 "Military kids may not wear a uniform, but they serve, too," said the First Lady on Facebook.
"With every new deployment, neighborhood, and school, our military kids carry their memories with them in what Kylee, the 9-year-old daughter of a U.S. Marine stationed in Okinawa, Japan, called her 'military suitcase.'"
Garick said Dr. Biden spoke with her personally, asked questions about the poem, and wanted to know what life was like for the Garick family when they were stationed overseas.
"Once my family joined us, we all were able to personally thank her for the opportunity. She was very kind, and it was an honor to share my life with her," Garick said.
Dr. Biden appeared genuinely interested in what the children there had to say, Garick observed. She said the First Lady let them each share their art one by one and interacted personally with her own questions.
"I thought she seemed like a very kind woman who wanted to help make the sacrifices of being in the military a little more bearable for them all," said Garick.
Garick said her U.S. Marine Corps father was first stationed at Eglin Air Force Base in 2008, and her family lived in Niceville. The reference to Niceville in the poem was about the prospect of returning to our community and making it their permanent home after her father's retirement. She said her family returned to Niceville in 2015 after an assignment in Texas that followed their Japan deployment.
She said making Niceville the family's permanent home has thoroughly lived up to her expectations.
"It is a beautiful area and one of my favorite locations so far," she said.
Garick is working towards her AA degree in general education at NWF State College. Her parents are Sean and Lori Garick.
Here is Kylee Garick's childhood poem:
My Military Suitcase

My military suitcase is filled with sadness, because I have to move every three years. I've lived in four different states and five different houses; one in South Carolina, one in Maryland, two in Florida, and one in Japan. Every time I move I have to leave more and more friends and leave my family. One of my friends was Juliana. She was in my 3rd and part of my 4th grade classes until she left in the middle of my 4th grade year.

My military suitcase is also filled with happiness, because I get to meet new friends. One of the new students is Sarah. We met at school and now are good friends. My favorite part about moving is seeing all the beautiful sites. I recently went to Beijing, Xi'an, and Shanghai, China. Moving leads to doing things I never thought would get to do. If I never moved to Japan, I never would've gone to China. When I was in Beijing, I walked on the Great Wall of China.

And in the end, I might move to Niceville, Florida so I have my military suitcase nearby.

—Kylee Garick, Okinawa, Japan