FLORIDA – 
Q. I want to plant St. Augustinegrass but was told that the sod may be full of fungus since it has been so wet this summer. Should I go ahead and sod and treat the fungus or wait until fall when it may be less wet?
A. It could go either way. Leaf spot diseases are more common during wet weather. Gray leaf spot is a common fungus of St. Augustinegrass.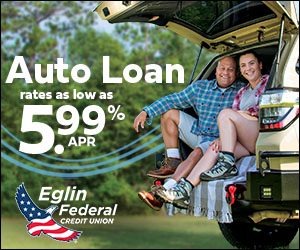 It's not uncommon to have to treat for this and other foliage diseases during the four to six-week establishment period when you have to water on a regular basis to get the grass established. You could sod now and take advantage of the "free" water in the form of rain and treat it with an appropriate lawn fungicide.
The gamble of waiting until fall is getting the sod established before cold weather. You're better off getting a good root system established early.
Here is a link for a UF/IFAS Extension publication on gray leaf spot in St. Augustinegrass, including control options. https://edis.ifas.ufl.edu/publication/LH047.
Q. I have some weeds that I'd like to have identified. I live in the Fort Walton Beach area. Do you have a plant clinic scheduled for July?
A. The plant clinic will be held Friday, July 21, from 9 a.m. to 12 noon at the temporary UF/IFAS Extension Annex located at the Okaloosa Technical College (OTC) in Fort Walton Beach.
The plant clinic is not a seminar or lecture-type program but provides a place for individuals to bring samples of their lawn, landscape, or garden plants for diagnosis, including weeds and insects for identification.
Bring a fresh sample of the weed, plant, insect, etc., to the clinic to participate. This may include a plant stem with several leaves, a 4-inch square of grass with roots attached, etc. It's important to bring fresh samples for diagnosis/identification.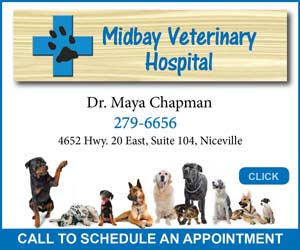 You may also bring a soil sample from your lawn, landscape, or garden for pH testing.
Our former location on Hollywood Blvd. closed. We are now in a temporary location in the back of the OTC Campus at 1976 Lewis Turner Boulevard in Fort Walton Beach.
There are two entrances to the OTC. Use the entrance closest to the fire station, not the main entrance, and follow the signs to the Extension building located in the back of the OTC campus.
Call the OTC Extension Annex at 850-651-7476 or the Extension Office in Crestview at 850-689-5850 for directions to the Extension Annex or instructions on taking an appropriate soil sample for testing.
Larry Williams is the Extension horticulture agent with the Okaloosa County Cooperative Extension Service, University of Florida. Contact Larry at 689-5850 or email lwilliams@myokaloosa.com.