WALTON COUNTY, Fla— A wanted first-degree murder suspect, reportedly living in Santa Rosa Beach, has been arrested by the Walton County Sheriff's Office (WCSO), the agency has announced.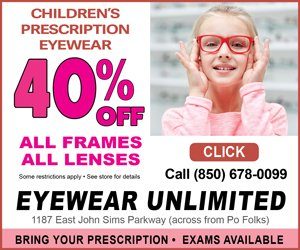 According to the WCSO, a traffic stop for passing on double yellow lines led to the arrest of Jose Wilson Padilla-Padilla, 41, reportedly a suspect in a 2007 homicide in south Florida.
The WCSO said it happened this way: Just before 6 p.m. on Sunday, February 26, a WCSO deputy patrolling northbound County Road 393 N. reportedly witnessed a white Nissan Altima pass another vehicle on a double yellow line.
A traffic stop was conducted, and the driver reportedly identified himself as Jose Wilson Padilla-Padilla. During the stop, dispatch notified the deputy that Padilla had a warrant out of Broward County for first-degree murder from a Fort Lauderdale homicide under the alias Wilson "El Tigre" Padilla-Diaz.

The WCSO said Padilla's wife came to the scene to take possession of the vehicle and said the two met in Mexico 12 years ago and had been living in Santa Rosa Beach for less than a year.
Padilla was placed under arrest on an out-of-county warrant and driving without a license (which reportedly was never issued). He was transported and booked into the Walton County Jail. In addition, an active ICE detainer was placed on Padilla that will carry over into his extradition.