WALTON COUNTY, Fla. — A Walton County man is charged with attempted robbery barely one week after completing a jail term for an attempted carjacking that took place in the same area, said the Walton County Sheriff's Office (WCSO).

Tayton Johnson, 25, of Miramar Beach, was arrested on September 12 by the WCSO, two days after the WCSO responded to the Embassy Suites in Miramar Beach following a report of an attempted robbery by a hotel employee.
According to the WCSO, the victim told deputies that while on her break at a gazebo behind the hotel, a white male quickly approached her with his hands in his pockets and demanded she give him money. The victim said she immediately ran back into the hotel.
When reviewing video surveillance footage, deputies said they could see the encounter and corroborate the victim's version of events, identifying the suspect.
An investigator from Walton County Sheriff's Office Criminal Investigation Bureau was conducting a follow-up investigation on September 12 when he said he witnessed a subject matching the description of the suspect in the robbery walking near the hotel and, moments later, rummaging through the trash.
The man had a unique gait that the investigator said identified him immediately.
Later, the victim positively identified Johnson as the man who attempted to rob her on Sept. 10, said the WCSO.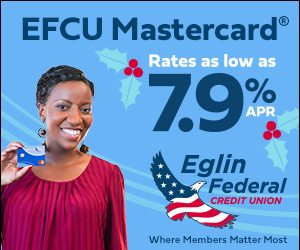 During his arrest, Johnson reportedly began shouting and cursing, and allegedly attempted to avoid arrest by pulling away. He is said to have become increasingly irate, shouting profanities at deputies.
Through a subsequent investigation, the WCSO said it discovered Johnson was released from the Walton County Jail on September 3, 2023, after being arrested and serving a sentence for an attempted carjacking that occurred in the same neighborhood in April 2022.
Johnson lives on S. Geronimo Street in Miramar Beach, about 700 feet from the hotel where the attempted robbery reportedly took place.
Johnson was arrested for one count of attempted robbery without a weapon, loitering or prowling, and obstruction without violence. He was transported and booked into the Walton County Jail. He was issued a $10,000 bond.