NICEVILLE, Fla — The 2022 Thunderbird Intertribal Powwow is November 4-6 at the Mullet Festival grounds in Niceville

Experience the colorful sights and distinctive sounds of Native American dancing, drumming, and singing. Spend the day with craft makers, singers, dancers, flute players, storytellers, and exhibits.
Sponsored by the Thunderbird Intertribal Council, Inc., the 2022 powwow in Niceville marks the event's 34th year. The council's goals are to educate the local community about Native Americans and their role in the past and the present. To promote cultural understanding and to encourage participation and goodwill between Native and non-Native persons, the council said.
The powwow in Niceville is family-friendly, with something for everyone. Enjoy contest dancing, authentic native crafters from all over the United States, exhibits, and demonstrations.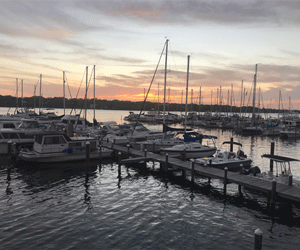 Admission to the popular Native American gathering is $5 for adults, and $3 for children aged 12 and younger. Children's Day admission is $3 (Friday).
Opening hours are:
Friday (Children's Day) – 9 a.m. to 2 p.m.; The Grand Entry, Intertribal dancing into the night, begins at 7 p.m.
Saturday – 10 a.m.; The Grand Entry, Intertribal dancing into the night, begins at 7 p.m.
Sunday – 10 a.m. until 4 p.m.
The Mullet Festival grounds is at the intersection of State Road 85 North & College Boulevard.
Daily schedules and more information are available at thunderbirdpowwow.org.