FLORIDA — Three Florida men have been sentenced for their roles in a sizable credit card fraud scheme that operated in Cape Coral between late 2015 and mid-2018.
U.S. District Judge Sheri Polster Chappell has sentenced Carlos Tejeda, 62, of Cape Coral, to 16 years in federal prison, Juan Tejeda, 35, of Cape Coral, to 15 years in federal prison, and Pedro Pelaez, 59, of Cape Coral, to six years in federal prison.
Carlos and Juan Tejeda, the ringleader father and son, were found guilty on April 27, 2023, by a federal jury of 44 federal offenses, including conspiracy to commit wire fraud, wire fraud, aggravated identity theft, conspiracy to launder money, production of counterfeit access devices, and possession of device-making supplies.
The jury convicted Pelaez guilty of 11 federal charges for his involvement in the scam, including conspiracy to conduct wire fraud, wire fraud, aggravated identity theft, and conspiracy to launder money.
The seven-day trial heard testimony that Carlos Tejeda enlisted the help of several friends and associates, including Pedro Pelaez, to establish shell businesses, acquire credit card processing terminals for those businesses, and then give Carlos Tejeda access to the terminals so that he could swipe fake credit cards that had been fraudulently encoded with stolen credit and debit card numbers.
The evidence established that Juan Tejeda's major responsibility was to encode the fake cards for his father Carlos Tejeda, but he was also directly responsible for swiping the fake cards on the terminals used by the shell business.
The average amount of each fraudulent transaction was between $1,000 and $3,000; however, before cardholders from across the United States recognized their card information had been compromised, the same stolen card number was often used again across many shell businesses.
The proprietors of the shell companies would reportedly pay Carlos or Juan a predetermined portion of the fraudulent gains once the stolen money was placed into the bank accounts of the shell companies, keeping the rest for themselves.
The scam was carried out via nine shell businesses, including several that Carlos and Juan Tejeda personally formed. The jury was shown credit card transaction information that demonstrated that thousands of credit card transactions totaling more than $2.6 million were attempted or completed on the terminals of the shell business during the scam.
The three individuals mentioned above are among the nine people who have been found guilty and jailed for participating in the scam.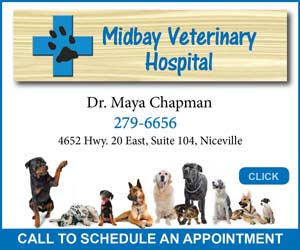 The United States Secret Service and the Cape Coral Police Department investigated the issue. Simon R. Eth, an assistant US attorney, handled the prosecution.