NICEVILLE, Fla. — Five hundred eighty-three Okaloosa County students have been recognized for earning a weighted grade point average high enough to designate them Summa Cum Laude (4.25+), Magna Cum Laude (4.00-4.2499), or Cum Laude (3.75-3.9999) at their respective school.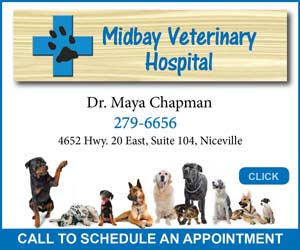 The School Board of Okaloosa County hosted the 48th Annual Anne T. Mitchell Academic Senior Honors Assembly on Tuesday, April 12, 2022, at the Northwest Florida State College Raider Arena.
A highlight of the evening was the presentation of the Peggy Gorday Bruner Award, Okaloosa County's highest award for educational achievement and excellence.
Bruner was a teacher in the Okaloosa County School District for 25 years and was married to former Superintendent Max Bruner.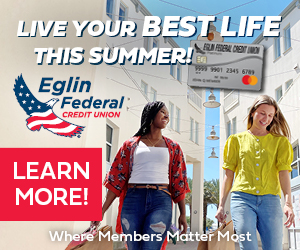 The 2022 nominees for the honor were Stella Hurley, Baker School; Amirah Ricks, Choctawhatchee High School; Aubrey Tew, Crestview High School; Olin Wolfgram, Fort Walton Beach High School; Dylan Adams, Laurel Hill School; and Page Dolloff, Niceville High School.
Olin Wolfgram was named the most outstanding academic scholar among all the county's graduating classes.