DEFUNIAK SPRINGS, Fla. — Main Street DeFuniak Springs is hosting nationally-recognized speaker Jeff Siegler for a free presentation on the importance of civic engagement and community pride in revitalization efforts and economic vitality.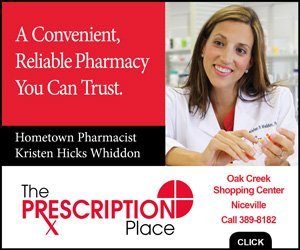 The presentation, "The Power of Place," is Thursday, May 5, 2022, from 5:30 p.m. to 7:30 p.m. at the Florida Chautauqua Theatre, located at 840 Baldwin Avenue, DeFuniak Springs, FL 32435. It is being presented in partnership with the City of DeFuniak Springs Community Redevelopment Agency (CRA), according to Main Street DeFuniak Springs.
The event is free to attend, but registration is required since space is limited. For more information or to register, please visit https://mainstreetdfs.org.
The presentation is being held to celebrate National Preservation Month, said Main Street DeFuniak Springs.
Siegler is a widely known revitalization expert with 'Revitalize or Die,' a civic consulting firm.

Preservation Month began as National Preservation Week in 1973. In 2005, the National Trust for Historic Preservation extended the celebration to the entire month of May and declared it Preservation Month to provide an even greater opportunity to celebrate the diverse and unique heritage of our country's cities and states.
"Historic place-savers like you pour their time, energy, and resources into protecting places they care about, often without recognition. So, this year's Preservation Month theme of "People Saving Places" is a national high-five to everyone doing the great work of saving places—in ways big and small—and inspiring others to do the same," said The National Trust for Historic Preservation.
Throughout the month of Main Street DeFuniak Springs will be spotlighting the "People Saving Places" within the City of DeFuniak Springs.

Preservation-based organizations include the City of DeFuniak Springs and its Magnolia Cemetery, DeFuniak Springs Landmarks, Forward DeFuniak Inc., Tivoli Historical Society, Walton County Heritage Association, and the Walton-DeFuniak Library.
For more information on Main Street DeFuniak Springs events, merchants, and development news, visit www.MainStreetDFS.org.