NICEVILLE, Fla. – A release of 10,000 juvenile redfish by the Coastal Conservation Association (CCA) Florida slated for yesterday in Niceville did not take place here, Port St. Joe or any other place for that matter.
The fish were returned to the hatchery, according to the CCA. Soon, they will again be heading to Niceville. A new date is being set to release the redfish here.
"We are in the process of rescheduling and will share details once confirmed," said Mary Hillyer Peelen Walther, Director of Marketing and Communications, Coastal Conservation Association Florida.
Yesterday afternoon the CCA said the release team was going to release the fish near Port St. Joe because of fears the fish would not survive a Niceville release because of the stress of the long trip.
But in the end that did not happen.
"In the attempt to successfully release all the fish in Gulf County, the team assessed the area and made the decision to return the fish to the hatchery," she said this afternoon.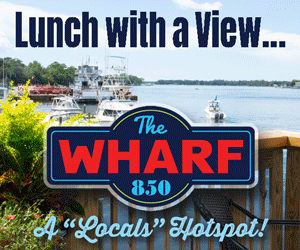 Originally, the release was scheduled to be held on March 29, 12 noon, at Fred Gannon Rocky Bayou State Park.
Delays during travel led to the rescheduling.
"Unfortunately, our team encountered numerous delays on the trip," said Hillyer Peelen Walther.
"For example, the team dealt with heavy fog upon leaving the facility at 5:30 a.m. EST, which did not lift until almost 11 a.m."
The fish were coming from the Duke Energy Mariculture Center in Crystal River, a multispecies hatchery.
The restocking is being funded by a $25,000 donation by a private party, according to CCA Florida.