Niceville, Fla. — Rocky Bayou Christian School's Mu Alpha Theta Club will offer free math tutoring from 11 a.m. to 3 p.m. on Saturday, December 5, at Rocky Bayou Christian School (Rm 550 in the Saxon Building).
Tutoring in basic math through AP Calculus will be available.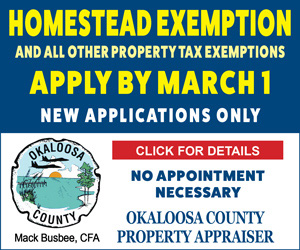 This free service will be open to students from any of the local area schools or colleges. Please email Carla Alldredge at alldredgec@rbcs.org, if you would like to reserve a tutor.  Walk-ins are welcome.
Students should bring their textbooks and any old tests or quizzes that they need help with.
Mu Alpha Theta is the national math honors society.  Rocky Bayou's Mu Alpha Theta club focuses on preparations for math competitions, service to the community, and training students to serve Christ with all of their talents.  The Rocky Bayou chapter is offering this free service to the community as a club service project.
RBCS Mu Alpha Theta Club officers for this school year are Joshua Pruitt (secretary), Catie Barnes (president), Logan Bourgeois (chaplain), and Maddie Athearn (vice-president).
For more information about Rocky Bayou Christian School, please visit www.rbcs.org.