NICEVILLE, Fla. – Local food trucks operated by Fuel, My Ohana, Curry In A Hurry and Cafe Rico will gather May 15 at 3rd Planet Brewing in Niceville for an evening of food and live music to benefit A Bed 4 Me.
The event is 4 p.m. to 9 p.m.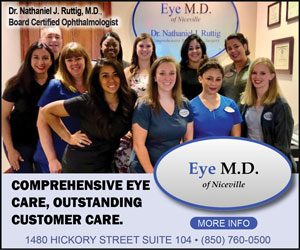 All the participating food trucks will be serving smaller portions so people can visit each and not miss any of the great food.
A portion of all food sales will benefit A Bed 4 Me, a 501(c)(3) nonprofit organization providing beds to children and teens that would otherwise be sleeping on the floor or other inadequate bedding.
The organization serves children ages two to 18 from low to middle-income families within Okaloosa County.

After each referral is evaluated, A Bed 4 Me provides new bedding, bed frame, pillow, sheets, and a comforter to children who do not have beds due to economic struggles, displacement due to domestic issues, and other financial hardships.
Come out for an opportunity to help get children without beds into one of their own.
3rd Planet Brewing is at 1400 E John Sims Parkway.
More information is available at abed4me.org or email diane@abed4me.org. Donations can be made at the website.