PENSACOLA, Fla. — A Pensacola man has been sentenced to 35 years in prison for armed fentanyl trafficking.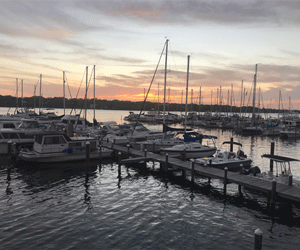 Marcus D. Flintroy, 32, was sentenced to 35 in federal prison after previously having been found guilty by a federal jury of two counts of distribution of fentanyl, possession with intent to distribute fentanyl, possession of a firearm in furtherance of a drug trafficking offense, and possession of a firearm by a convicted felon.
Jason R. Coody, United States Attorney for the Northern District of Florida, announced the sentence.
"Hundreds of individuals are killed every day in communities throughout our country due to the distribution of fentanyl," said Coody.
"Each of these deaths is a tragedy, robbing individuals of their promise and crippling families left behind with unimaginable grief.  We remain committed to working with our law enforcement partners to identify and aggressively prosecute those who distribute these addictive, controlled substances."
According to evidence presented at trial, between December 8, 2022, and January 5, 2023, Flintroy distributed and possessed with intent to distribute approximately 200 grams of fentanyl in Pensacola. The police arrested Flintroy after he tried to evade a traffic stop by ramming his car into multiple undercover vehicles.
Flintroy then ran on foot when his vehicle became disabled, but law enforcement officers caught him. In his vehicle, law enforcement reportedly located approximately 100 grams of fentanyl, numerous items of drug paraphernalia, a loaded assault rifle, a loaded pistol, and over 180 rounds of ammunition.
Flintroy had prior state felony convictions for offenses including aggravated assault with a firearm, selling, manufacturing, delivering, or possessing with intent to sell, manufacture, or deliver a controlled substance, and others.
Flintroy had just been released from state prison in late 2021 before engaging in the new federal offenses.
Eight years of supervised release will follow Flintroy's imprisonment.
The conviction was the result of an investigation conducted by the Drug Enforcement Administration, the Escambia County Sheriff's Office, the Florida Highway Patrol, the Pensacola Police Department, and the Bureau of Alcohol, Tobacco, Firearms & Explosives. Assistant United States Attorneys David L. Goldberg and Jessica S. Etherton prosecuted the case.