Panera Bread is set to open in Niceville this morning—Tuesday, March 15—at 6 a.m. The bakery-café fast casual restaurant, best known for its freshly baked bread, pastries, soups, and sandwiches, is located in The Crossing shopping center in front of Publix, at 1510 East John Sims Parkway.
The Niceville Panera Bread features an inviting atmosphere with both indoor and outdoor seating and a drive-thru window. Customers can order at the counter or, shortly, use kiosks located near the dining area to order and pay for meals. The Niceville location may implement delivery service sometime in the future, as well.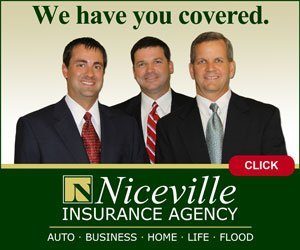 Judging by the comments left on our Facebook Page, the restaurant has a large local following, and the opening appears to be much anticipated and welcomed. The local Panera Bread's staff and management displayed the same eagerness and excitement over the weekend as they greeted and served guests invited to enjoy a pre-opening meal. The new restaurant employs more than 50 people.