NICEVILLE, Fla. — Lorrie Jerome of Ruckel Middle School in Niceville is this week's Teacher of the Month in the new Teacher and Student of the Month series, sponsored by several local businesses and featured on Niceville.com.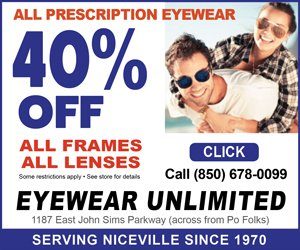 Mrs. Jerome is a fantastic teacher and epitomizes what it means to be a Ruckel teacher, according to Ruckel Middle School (RMS), which chose her as its inaugural Teacher of the Month recipient.
"Mrs. Jerome consistently goes above and beyond to ensure that her students receive a high-quality education and have an enjoyable classroom experience," said RMS.
As the chair of the 6th-grade team, the STEMM team coach, and a teacher mentor, Mrs. Jerome also routinely facilitates classroom visits by other teachers so they may learn from her excellent teaching methods.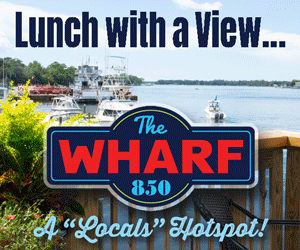 Three of Mrs. Jerome's ten years of teaching have been spent at RMS. When she is not teaching, Mrs. Jerome enjoys reading and traveling.
RMS says that Mrs. Jerome is exceptional in fostering a hands-on learning atmosphere. She adds a variety of hands-on activities into her classes so her students can actively connect with the subject matter.
Ms. Jerome provides her students ample opportunities to explore and apply their knowledge through science experiments, group projects, and manipulatives.
"Her approach not only enhances their understanding but also fosters a love for learning," said RMS.
According to RMS, Mrs. Jerome is a superb educator who merits praise for her excellent teaching strategies and dedication to the achievement of her pupils. Her use of differentiated instruction, hands-on learning, and the incorporation of fun activities truly sets her apart.
"We are extremely proud to recognize Mrs. Jerome as this month's Teacher of the Month because she consistently goes above and beyond to create a positive and engaging learning environment for her students," said RMS.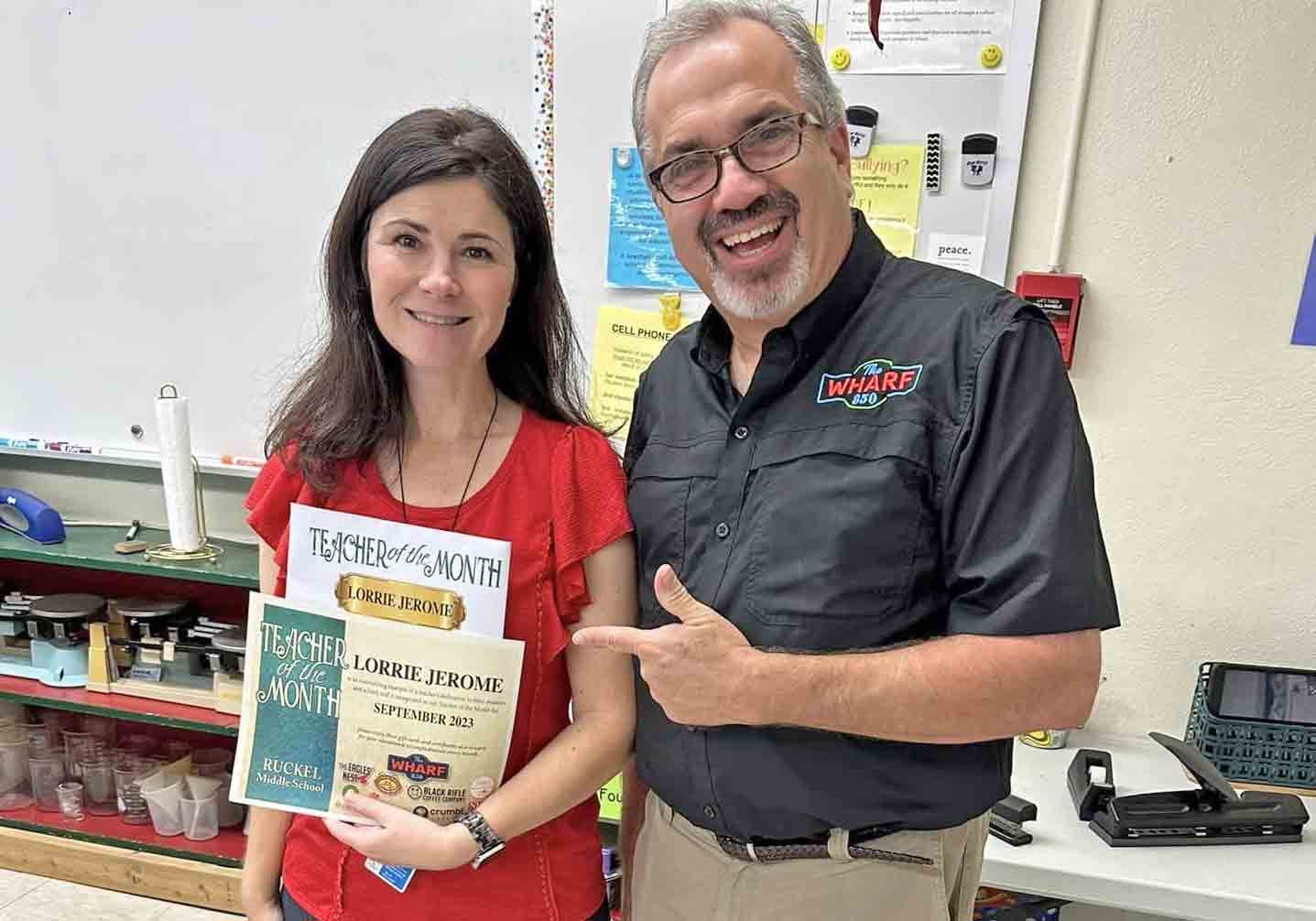 Mrs. Jerome receives a prize package that includes a fantastic assortment of gifts, certificates, and merchandise generously provided by The Wharf 850, Black Rifle Coffee, Eagles Nest, Katies House of Flowers, Publix, Chick-fil-A, Crumbl Cookies Niceville, and Jeremiah's Italian Ice.
Each Monday, we shine a spotlight on an exceptional student or teacher of the month from a local school, acknowledging their remarkable achievements. Each school chooses its teacher and student of the month.