FLORIDA – Two Orlando men have been sentenced to prison following an undercover operation where the men attempted to purchase 17 kilograms of cocaine, said the U.S. Attorney's Office for the Middle District of Florida (USAO).
U.S. District Judge Wendy W. Berger has sentenced Joe Braiam Pinol Garcia, 30, of Orlando, to 10 years in federal prison for attempted possession with intent to distribute cocaine.
Hugo Morones Munoz, 49, of Orlando, was previously sentenced to five years and 10 months in federal prison for conspiring to possess with intent to distribute cocaine and attempted possession of cocaine, said the USAO.
Pinol Garcia and Murones Munoz previously pleaded guilty to the offenses.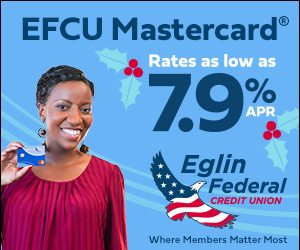 According to court documents, on August 17, 2022, Pinol Garcia and Morones Munoz traveled to Mexico so that Morones Munoz could introduce Pinol Garcia to others he knew from Mexico to broker a large drug trafficking transaction. Pinol Garcia, Morones Munoz, and others in Mexico reportedly came to an agreement to traffic 17 kilograms of cocaine into the United States.
Morones Munoz and Pinol Garcia agreed to sell the cocaine in the Central Florida area.
On October 3, 2022, 17 bundles of cocaine were sent through the border into Texas to be transported to Florida for Pinol Garcia and Morones Munoz. Special agents from Homeland Security Investigations and the Drug Enforcement Administration intercepted the cocaine in Texas as part of an undercover operation.
The agents then set up a controlled undercover operation in which they provided fake bundles of cocaine to the drug buyers in Florida so that they could be identified and arrested.
According to court documents, on October 6, 2022, Morones Munoz and Pinol Garcia arrived at the prearranged parking lot, provided the undercover agents with the money for the transportation fee for the drugs, and accepted the duffle bag with the 17 kilograms of fake cocaine inside.
Morones Munoz and Pinol Garcia were arrested as they attempted to leave the parking lot.
"These sentences are testament to the law enforcement partnerships we have across the nation to stop criminals from attempting to peddle their poison in our communities," said Homeland Security Investigations (HSI) Orlando Assistant Special Agent in Charge David Pezzutti.
"Our agents, alongside our partners, work tirelessly to stop the importation of illicit narcotics into our communities."
This case was investigated by Homeland Security Investigations, the Drug Enforcement Administration, U.S. Customs and Border Protection, and the Seminole County Sheriff's Office. It was prosecuted by Assistant United States Attorney John M. Gardella.