NICEVILLE, Fla. — The Okaloosa County School District has announced that it is returning to a paid meal service for breakfast and lunch for the 2022-2023 school year.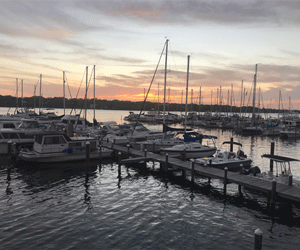 According to the OCSD, the cost for a student breakfast in 2022-23 is $1.80. The reduced breakfast cost is 30 cents (must apply). Student lunches are $2.70, and the reduced cost is 40 cents (must apply). Milk is 65 cents.
According to the Okaloosa County School District (OCSD), it is extremely important that families apply or reapply for free or reduced meal service even if they do not think they would qualify for free or reduced lunch.
Beginning August 1, the online application is expected to be available to apply for free or reduced meal services, the OCSD said. The application can be found HERE. If desired, parents can get a paper application from their child's school on or about August 1.

All families that applied last year (2021-2022) and were approved for free or reduced meal services will have a 30-day carryover at the beginning of this school year, the OCSD said in its statement.
If approved for the 2022-23 school year, children will receive nutritious meals including breakfast and lunch for free or at a reduced price.
The designation will also make children eligible for discounted college applications and college entrance exam fees, the OCSD said.

The designation also determines school funding discounts on internet and technology, and gives schools access to selected grants, the OCSD said.
Only one application per household is required. It must be completed annually, the OCSD said.
Learn more about the free or reduced lunch program in the following: