NICEVILLE, Fla. — The Okaloosa County School District's (OCSD) Academic Team, Team Okaloosa, was recognized at the May 9, 2022, School Board meeting for winning the 2022 Commissioner's Academic Challenge, Division 2, State Championship.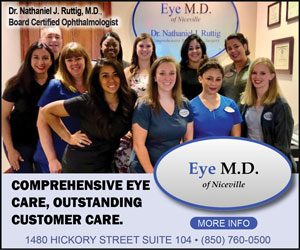 The OCSD Academic Team won the State Championship in Division 2 of the Commissioner's Academic Challenge in Orlando, Florida, in April.
Seven of the eight team members come from Niceville schools: Niceville High School, Rocky Bayou Christian School, and Collegiate High School.
The Commissioner's Academic Challenge is a highly academic statewide high school tournament inaugurated in 1986.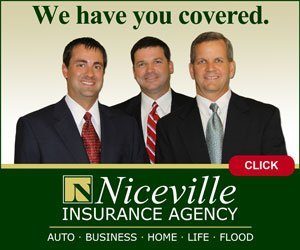 The districts are placed in three divisions based on the fall Full-Time Equivalent (FTE) summary provided by the Florida Department of Education.
Each team consists of six members (a maximum of four players during each of the three rounds and two alternates) and a coach. A maximum of six teams may compete in one competition round.
This is not a quick response, trivial pursuit-type contest. Instead, it is a slower-paced tournament in which players are asked questions from the areas of language arts, mathematics, science, social studies, the fine arts, world languages (French and Spanish), physical education, health, and technology.
The questions are written by educators from high schools throughout the state.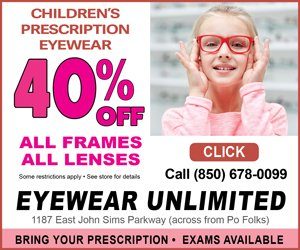 The team is coached by Lisa Nall, Dr. Michael Mosley, and Julie Mosley.
Team Okaloosa team members are:
John "Jack" Cathell, Niceville High School
Sarah "CeCe" Cameron, Fort Walton Beach High School
Nicholas Ford, Niceville High School
Zackery Freeman, Collegiate High School
Vivian Price, Niceville High School
Kendall Smal, Niceville High School
Christopher Seeling, Rocky Bayou Christian School
Scarlett Stevens, Rocky Bayou Christian School
Jack Cathell, a Senior at Niceville High School, was one of only six Division 2 students chosen to the state academic team, Team Florida.