OKALOOSA COUNTY, Fla. – An Okaloosa County man reportedly shot himself during a burglary north of Crestview, the Okaloosa County Sheriff's Office has announced.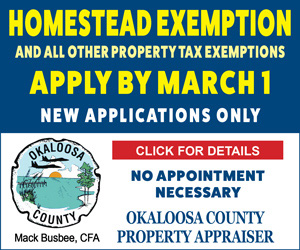 According to the Okaloosa County Sheriff's Office (OCSO), Justin McCall, 28, of Crestview, was out of jail on bond on burglary charges when he accidentally shot himself in the leg. Allegedly, McCall shot himself with a firearm that was stolen from one vehicle while in the act of breaking into a car at another home on January 4, the OCSO said.
McCall was arrested by the OCSO on January 5 on charges of grand theft, burglary to a structure, car burglary, and felony violation of probation, the OCSO said.
"The incident started the morning of January 4th when a woman living on Highway 85 north of Crestview called the OCSO to report a man was outside of her home saying he had been shot," the OCSO said in its announcement.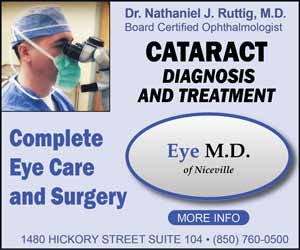 OCSO deputies said they found McCall with a gunshot wound to his leg. He was taken to a hospital for treatment.
The OCSO said its investigation revealed McCall had been captured on several residential video cameras in the area committing a series of car and residential burglaries.
"A homeowner on Zach Avenue said she discovered someone had broken into her car and taken her purse. Later while watching a neighbor's surveillance video, she saw McCall on camera wearing her white Sperry boots, which had been in her home's garage," the OCSO said.
At the time of the alleged crimes, McCall was out on bond for two burglaries and was also on felony probation for a previous theft of a firearm, the OCSO said.
Overall, the OCSO said McCall has 13 felony guilty convictions since 2012 in Florida, including six for burglary, four for grand theft, and one for grand theft of a firearm.