OKALOOSA COUNTY, Fla.— Okaloosa County has been approved to receive nearly $9 million in state funding, the bulk of which will be used for a water reclamation facility for the Shoal River Ranch, the Okaloosa County Board of County Commissioners (OCBCC) has announced.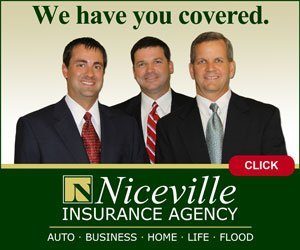 According to the announcement, four of the legislative priorities submitted by the OCBCC to the Florida Legislature were approved in the state's $115 billion budget for fiscal year-2023-24. The budget was signed Thursday.
The state funding will help Okaloosa County meet the growing infrastructure and community needs and leverage existing funding to make necessary improvements, the OCBCC said.
Okaloosa County's projects total $8,975,000 in state funding for projects that include:
$7 million for the Shoal River Ranch Water Reclamation Facility
$1.25 million for a special needs ball field and park
$375,000 for the construction of a 5-mile west U.S. Highway 98 collector road
$350,000 for continued support of the Okaloosa-Walton Mental Health and Substance Abuse Pre-Trial Diversion Program