OKALOOSA COUNTY, Fla. — The Okaloosa County Department of Public Safety's Emergency Medical Services Division recently achieved the Mission: Lifeline® EMS Gold status for 2023, as recognized by the American Heart Association, the county has announced.

This marks the ninth consecutive Mission Lifeline Gold award earned by Okaloosa EMS and the tenth year of receiving Mission Lifeline recognition. Previously, in 2014, Okaloosa EMS had achieved Silver status.
The award places Okaloosa EMS in an esteemed category of prehospital providers acknowledged by the American Heart Association (AHA) for its commitment and success in implementing a higher standard of care for ST elevation heart attack patients.
Every year, over 250,000 individuals suffer from a type of heart attack known as an ST elevation myocardial infarction (STEMI) due to a blockage in blood flow to the heart. Time-sensitive treatment prevents fatalities by mechanically opening the blocked blood vessel or administering clot-busting medication.
Okaloosa EMS has been recognized for ensuring that every STEMI heart attack patient receives timely and appropriate treatment, adhering to nationally accepted evidence-based guidelines and standards.
Trey Goodwin, Chairman of the Okaloosa County Board of County Commissioners, expressed pride and honor in receiving this ongoing recognition from the AHA. He emphasized the dedication of the county's EMS professionals in promptly responding to emergencies and ensuring the safety of citizens and visitors.
"We are proud and honored to receive this continued achievement through the AHA and reassured that our Emergency Medical Services team is prepared to react when we need them," said Goodwin.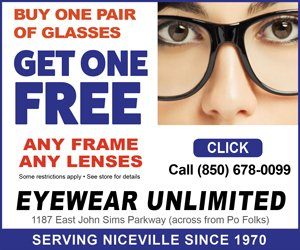 "We have an amazing group of professionals within Okaloosa County EMS that are dedicated to responding quickly to our citizens and visitors during an emergency."
Mission Lifeline EMS® is the American Heart Association's nationwide initiative to advance the care system for patients with high-risk, time-sensitive conditions like severe heart attacks and strokes. The program helps eliminate obstacles to prompt treatment, encompassing the entire process from the initial 911 call through EMS transport, hospital treatment, and discharge.