OKALOOSA COUNTY, Fla. – Drivers in Okaloosa and Walton counties may encounter traffic disruptions on the following state roads this week as crews perform construction and maintenance activities, according to the Florida Department of Transportation.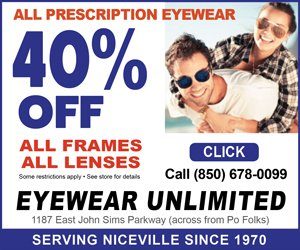 Okaloosa County:
— State Road 20 (John Sims Parkway) Resurfacing Project
This week, drivers will encounter intermittent east and westbound lane closures on State Road 20, from Edge Avenue to west of the Rocky Bayou Bridge, from 9 p.m. to 6 a.m. for median widening and sidewalk construction activities.
— State Road 85 Improvements from U.S. 90 to Commerce Drive
Drivers will encounter north and southbound alternating lane closures on State Road 85 between U.S. 90 and just north of Commerce Drive, Sunday, Oct. 23 through Thursday, Oct. 27, from 8 p.m. to 6 a.m., for milling and paving operations. One travel lane will remain open at all times, and access to private property and driveways will be maintained. Additionally, intermittent outside lane closures will continue along northbound State Road 85 between U.S. 90 and Commerce Drive as crews reconstruct portions of existing sidewalk and driveway.
— Brooks Bridge Replacement Project
Drivers may experience the following traffic impacts Sunday, Oct. 23 through Saturday, Oct. 29, from 9 p.m. to 5:30 a.m. for geotechnical investigations and utility work:
U.S. 98 east and westbound alternating and intermittent lane closures between Perry Avenue and Pier Road.
Santa Rosa Boulevard east and westbound alternating lane closures from east of Amberjack Drive to Ross Marler Park.
Intermittent shoulder closures on Brooks Street, between Perry Avenue and Florida Blanca Place, and on Business Access Road.
— Interstate 10 (1-10) at Antioch Road Interchange
1-10 westbound in Crestview will be reduced to one lane at approximately mile marker 54 Sunday, Oct. 23, and Monday, Oct. 24, from 8 p.m. to 6 a.m. each evening. The left lane will be closed for approximately 3,000 feet to allow fill material to be brought into the median to construct a future box culvert.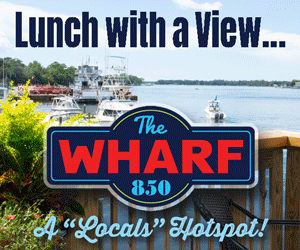 Walton County:
— U.S. 331 Routine Maintenance just South of County Road 883
Motorists will encounter intermittent lane closures Tuesday, Oct. 25, through Thursday, Oct. 27, from 9 a.m. to 3 p.m. for paving operations.
— U.S. 98 Resurfacing Project from Village Road to East of U.S. 331
This week, drivers may encounter the following traffic disruptions:
Intermittent closures of the U.S. 98 east and westbound outside shoulders to construct a new westbound right turn lane to access Don Bishop Road, to widen existing turn lanes between Village Road and U.S. 331, and for sidewalk construction.
Intermittent outside westbound lane closures may occur between 7:30 p.m. and 5:30 a.m. for driveway reconstruction activities.
All activities are weather-dependent and may be delayed or rescheduled in the event of inclement weather. Drivers are reminded to use caution, especially at night, when traveling through a work zone and to watch for construction workers and equipment entering and exiting the roadway.
For more information, visit the Florida Department of Transportation District Three at www.nwflroads.com.