FLORIDA – Nominations are being sought for the designation of 2022 School Lunch Hero as the state prepares to honor all school lunch workers during the first week of May.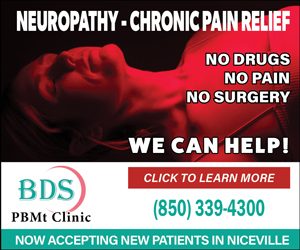 The Florida Department of Agriculture and Consumer Services (FDACS) Division of Food, Nutrition and Wellness is calling for schools, parents, and students to submit nominations before the April 8 deadline.
Five winners will be announced and presented with prizes during celebrations in the second week of May, beginning with national School Lunch Hero Day on Friday, May 6, 2022.
"Florida's school nutrition professionals work hard to care for children across our state by preparing and providing nutritious meals, and there are so many who go above and beyond," said Nikki Fried, FDACS Commissioner.

"Many of our school lunch professionals have worked tirelessly and overcome many challenges throughout the pandemic to ensure that students are able to access the meals they need to learn and grow. They also provide support and friendship to so many children. It's time we take a moment to place the light on these heroes and all they do for the children of Florida day in and day out."
Schools, parents, and students can nominate a school lunch professional online at https://my.FloridaSchoolHero.com.
Nominations will close at midnight on Friday, April 8.
Last year's winners were:
Kay Thompson, Bryceville Elementary School, Nassau County
Alicia Smith, Liberty Pines Academy, St. Johns County
Charla Hudgins, Millenia Gardens Elementary, Orange County
Kaneisha Stokes, Ormond Middle School, Volusia County
Jeneane Rhuda, Seminole Elementary School, Okeechobee County
Those who want to celebrate all of their favorite school nutrition professionals can find thank you cards and content to share on social media at https://my.FloridaSchoolHero.com.