FORT WALTON BEACH, Fla. – Bron Ringstad of Niceville has been named vice president of branch operations for Eglin Federal Credit Union.

Ringstad has served as a manager for Eglin Federal Credit Union (EFCU) since 2009, EFCU said in an announcement. He earned a bachelor's degree in business management from Florida State University.
"This is a well-deserved promotion for Bron," said Kim Nauta, EFCU Senior Vice President of Branch Operations
"Bron has been committed to providing five-star service over these past 13 years, and with his leadership we will continue to strive to make a positive impact on our members' financial lives."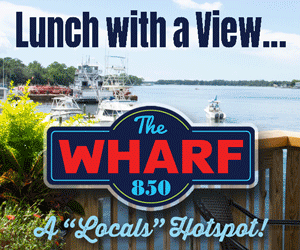 In his new role, Ringstad will continue the work he has been doing by providing employee development and support to branch personnel, EFCU said. Also, he will focus on the financial education of products and services, membership growth, and positive member experiences.
"EFCU is a great place to work, and I'm looking forward to being a part of EFCU's future growth," Ringstad said.