NICEVILLE, Fla. — A Niceville area woman has been charged with felony murder following a fatal shooting at her home on Adams Street Saturday evening, the Okaloosa County Sheriff's Office has announced.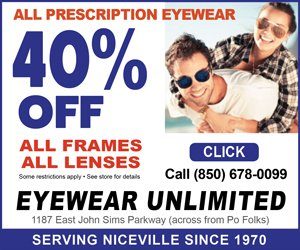 According to the Okaloosa County Sheriff's Office (OCSO), Susan Cole, 58, called 9-1-1 around 8:30 p.m. to report she shot someone in a domestic violence-related incident.
The OCSO said its deputies found the victim in a hallway.
According to a statement by the OCSO, Cole said the victim arrived at her home with a firearm and put it on a table in the living room. She allegedly said they were involved in a conversation when he left and entered a bathroom. She reportedly approached the bathroom with the gun. Investigators said she told them as the victim moved towards her, she shot him.