NICEVILLE, Fla. — A traffic violation led to a Niceville area man's arrest for grand theft of a motor vehicle and trafficking in heroin, according to an Okaloosa County Sheriff's Office report.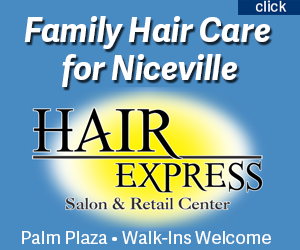 An Okaloosa County Sheriff's Office deputy pulled over Robert Hoffman, 41, around 5 p.m. January 10 near Valparaiso Boulevard.
An OCSO K9 alerted on the van Hoffman was driving, indicating the presence of narcotics. A search turned up hypodermic needles with heroin inside a backpack. The van had been reported stolen out of Okaloosa County on January 7.
Hoffman was also charged with driving with a suspended driver license and possession of drug paraphernalia.