NICEVILLE, Fla. – The Niceville Police Department responded to 2,951 calls for police assistance last month, according to an announcement by Niceville City Manager Lannie Corbin.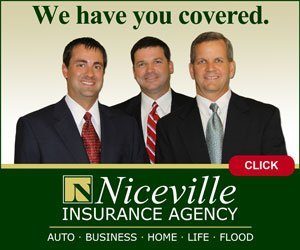 During the month of December 2021, the police department issued 42 traffic crash reports involving 84 vehicles and two pedestrians. The estimated amount of damage to these vehicles and related property is $264,401.
A total of 74 traffic citations and 99 traffic warnings were issued.
There were 38 arrests: 26 misdemeanor,s 12 felonies, and 0 DUIs.