NICEVILLE, Fla. — Two students from Niceville High School have achieved great success at the Regeneron International Science and Engineering Fair (ISEF) recently held in Dallas, Texas.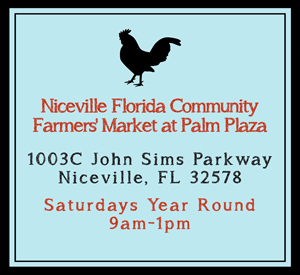 Marisol Enguidanos and Aurora Mendenhall earned awards and recognition at the ISEF, the largest global science competition for high school students, said the Okaloosa County School District (OCSD).
Mendenhall was awarded the second position in mathematics, earning a prize of $2,000. Additionally, she was chosen to deliver a brief TED talk-style presentation to local students as part of ISEF's Community Outreach Day.
Enguidanos had the honor of being interviewed by Science News for an upcoming article about ISEF.
The participants, totaling over 1,600 young scientists from 49 states and 64 countries, regions, and territories, were assessed based on their projects' creativity, innovation, and scientific inquiry. The finalists of the 2023 competition received awards worth nearly $9 million.
The event was held May 14-19.
Enguidanos and Mendenhall qualified for ISEF through the East Panhandle Regional Science Fair, which is open to all students in grades 6 to 12 in Okaloosa County. The regional fair serves as the primary platform for students to compete in the Florida Statewide Science and Engineering Fair and, ultimately, at ISEF, the OCSD said.