CRESTVIEW, Fla. – Work is set to begin this month to construct a new Interstate 10 interchange near Antioch Road/P.J. Adams Parkway in Crestview, the Florida Department of Transportation said in a statement today.

The new interchange will be signed "Exit 53" and located approximately 2.6 miles west of state road (S.R.) 85 and east of county road (C.R.) 4 (Antioch Road) bridge over I-10, the FDOT said.
The $73 million project will also widen P.J. Adams Parkway to four lanes and extend it to become part of the Crestview Bypass that is already under construction.
According to the FDOT, the new interchange will provide an alternative to the heavily traveled State Road 85 corridor, relieving traffic congestion, improving evacuation and emergency access routes, and enhancing regional economic development opportunities.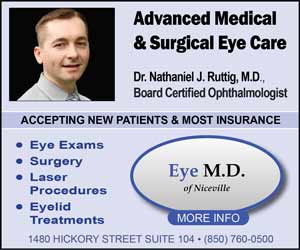 The project will require temporary detours, periodic lane closures, and traffic shifts on I-10. In addition, crews will clear, grub, and remove trees adjacent to the interstate to make way for the new interchange.
Lane closures on the interstate will be limited to 8 p.m. to 6 a.m., Monday through Thursday. No I-10 lane closures will be allowed on weekends, the FDOT said.
Drivers on P.J. Adams Parkway will also encounter periodic lane closures and lane shifts throughout the construction. These lane closures will be limited to overnight hours, 8 p.m. to 6 a.m. daily.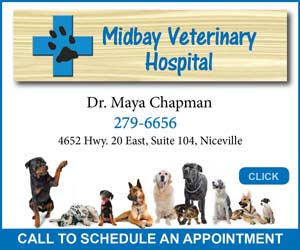 The work is tentatively estimated for completion in mid-2026, the FDOT said.
For more information, visit the Florida Department of Transportation District Three at www.nwflroads.com.