NICEVILLE, Fla. — A pair of NASA astronauts recently visited with students in Niceville.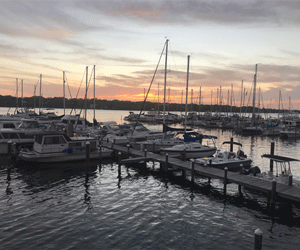 Colonel Raja Chari and Lieutenant Colonel Robert Hines stopped by Niceville High School and Bluewater Elementary School, where they spoke to students about their experience as astronauts and their journey to become one.
According to the Okaloosa County School District (OCSD), ROTC cadets from Crestview, Niceville, Choctawhatchee, and Fort Walton Beach High schools and students from the Okaloosa STEMM Academy convened at Niceville High School on April 13. The Astronaut Club members from Antioch Elementary and Bluewater Elementary met at Bluewater Elementary on April 14.
The astronauts shared a video with the students that showed the primary day-to-day duties and activities they performed on the International Space Station. They also invited questions from students.
"We are so thankful for this experience," said Amy Klugh, Bluewater Elementary School Principal.
"Since the students have all been to Space camp, they were engaged and asked such thoughtful questions."
Klugh thanked the astronauts for their visit and for giving the students a core memory experience.
"They will never forget this!"

According to the OCSD, Eglin Air Force Base coordinated the visits.
Colonel Raja Chari was part of Expedition 66 (October 2021 – March 2022), where crew members conducted experiments that could help identify new materials with innate antimicrobial properties that could be used in designing future spacecraft, the OCSD said.
New hydrogen sensors were tested on the station's oxygen generation system to determine their stability over time. Astronauts also manufactured optical fibers in microgravity and contributed to research aimed at improving the infectious disease risk assessment for astronauts.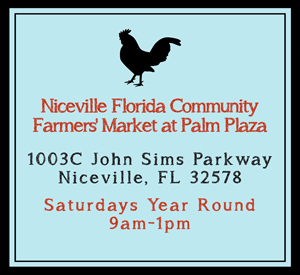 Colonel Robert Hines was part of Expedition 67(March 2022 – September 2022). He and his crew members conducted experiments that studied the aging of immune cells and the potential to reverse those effects during post-flight recovery, the OCSD said.
A commercial off-the-shelf technology that could help diagnose medical conditions on deep space exploration missions was also tested, and sutured wounds heal in microgravity. A new external facility was installed on the orbiting laboratory to map Earth's dust-producing regions, and they conducted an experiment to look at how a new concrete alternative behaves in microgravity could help develop in-situ construction materials on the moon or Mars.
Hines is familiar with Niceville. While he was assigned to Eglin AFB, his daughter attended Bluewater Elementary School, the OCSD said.