WALTON COUNTY, Fla. – More than a half-pound of marijuana and a stolen handgun were reportedly found in a vehicle during a traffic stop in South Walton, the Walton County Sheriff's Office (WCSO) has reported.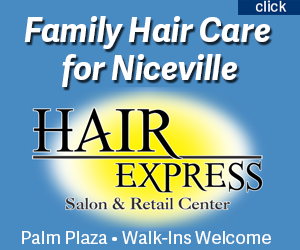 According to the WCSO, early Monday, a WCSO deputy pulled over a black Tesla SUV on County Road 30A that was reportedly traveling more than 65 miles per hour in a 25-mile-per-hour zone.
The deputy reported immediately smelling marijuana as he approached the vehicle. He asked the occupants if there were any drugs in the car, and the driver reportedly reached down and picked up a bag of marijuana from the passenger floorboard.
After searching the vehicle, deputies said they found a backpack with 285 grams of marijuana and a stolen Smith and Wesson pistol out of Atlanta, Georgia. Inside the bag were a Clayton State University ID and a FedEx pay stub belonging to Carlos Graves, the WCSO said.
Another passenger of the vehicle reportedly rented the Tesla.
Graves, 19, of Columbus, Georgia, was arrested and charged with possession of a weapon in the commission of a felony, intent to sell marijuana, and dealing in stolen property. He was issued a verbal warning for unlawful speed and "blatantly desecrating Uncle Scrooge McDuck." The cartoon character is on the backpack reportedly found in the vehicle.
Graves was transported to the Walton County Jail.