FORT WALTON BEACH, Fla. — A Fort Walton Beach man who was seen walking while wearing a bulletproof vest and later found to be carrying a disassembled rifle was charged with trafficking in MDMA following a search, said the Okaloosa County Sheriff's Office (OCSO).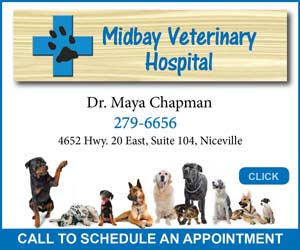 Damien Kennedy, 39, of Fort Walton Beach, was charged with trafficking in MDMA and possession of a bulletproof vest during certain offenses, the OCSO said in an announcement.
According to the OCSO, at about 11:45 p.m. on Tuesday, an OCSO deputy had a consensual encounter with Kennedy after he saw him walking on Gap Creek Drive wearing a bulletproof vest.
The deputy said Kennedy told him he was carrying an AR-15 style rifle in his green military laundry-style bag and allegedly consented to a search of the bag.
A small clear plastic bag was reportedly found inside with numerous multicolored pills that Kennedy admitted were Ecstasy, the OCSO said. The OCSO said Kennedy had 60 grams of narcotics in his possession.
According to the OCSO, Kennedy said he was wearing the vest and had a disassembled rifle in his bag for his safety.