OKALOOSA COUNTY, Fla. — A man who allegedly waved a gun at several people inside a Fort Walton Beach area store and then fled from deputies has been apprehended and charged, said the Okaloosa County Sheriff's Office (OCSO).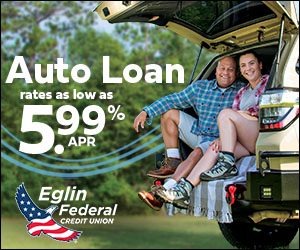 The OCSO said the man, Rasheen Miller, has been charged with three counts of aggravated assault with a firearm and obstruction of justice.
According to the OCSO, witnesses said Miller came inside Reju Vogue Beauty Supplies and Services on Racetrack Road with a gun Wednesday morning. Miller allegedly threatened to kill people after he said a man inside "came at me with negative energy" earlier the same day, the OCSO said.
After an extensive search, the OCSO said Miller was found hiding in a shed on Carlos Drive.
The OCSO said Miller told deputies the gun was a BB gun and that he lost it while running and jumping fences.