DEFUNIAK SPRINGS, Fla. — Main Street DeFuniak Springs is hosting its 2nd Annual Bounce on Baldwin, presented by White-Wilson Medical Center, on Saturday, June 11, 2022, from 4 p.m. to 7 p.m.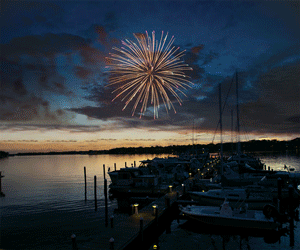 The annual event is an end-of-the-school-year celebration that takes place on two blocks of Baldwin Avenue between S. 6th Street and S. 8th Street, according to Main Street DeFuniak Springs.
It is free to attend.
Families are invited to enjoy free life-size games, assorted obstacle inflatables, and bounce houses. Along with one complimentary hot dog per attendee, inflatables, and games, additional experiences are available for purchase including face painting, snow cones, ice cream, kettle corn, cotton candy, and assorted savory food options.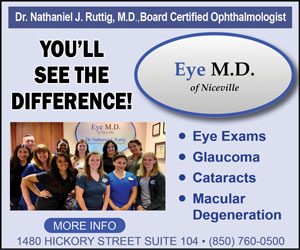 Bounce on Baldwin is made possible by the sponsorship of White-Wilson Medical Center, All-In Credit Union, Aquatechs LLC., Consolidated ACE, DeFuniak Springs Family Dental, Fisher's Pharmacy, Florida Power & Light Company, Stubbs Orthodontics, and Walton County School District.
Businesses interested in being involved with any of Main Street's calendar of events can contact Chelsea Blaich at Info@MainStreetDFS.org.
For more information on Main Street DeFuniak Springs events, merchants, and development news, visit www.MainStreetDFS.org.