VALPARAISO, Fla. – Local history comes alive at Night at the Museum on November 5, 2022, at the Heritage Museum of Northwest Florida.

The popular annual museum fundraiser includes a guided tour, food from local eateries, wine tasting, theatre, history, and a silent auction. It takes place from 6:30 p.m. to 8:30 p.m. at the museum on Westview Avenue in Valparaiso.
Explore the museum and engage with a cast of local characters who come to life on a trip back in time, entertaining guests with stories about their lives and the community.
Enjoy food from such well-liked local restaurants as Docs Oyster Bar, The Corner Cafe, Sugar Mill Sweets, Sawadee Thai Cuisine, and Aegean Restaurant.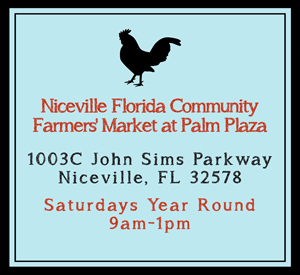 Don't miss your chance to attend this entertaining and enjoyable occasion. It is limited to 60 guests.
The cost to attend Night at the Museum is $55 per person ($50 for museum members).
Call the museum today for reservations at 850-678-2615.
The museum thanks Pattison Professional Counseling and Mediation Center, the title sponsor for Night at the Museum 2022.
The Heritage Museum of Northwest Florida is at 115 Westview Avenue, Valparaiso, FL 32580.