NICEVILLE, Fla. – Crews with the Florida Department of Transportation who are working on the State Road 20 resurfacing project in Niceville have placed the structural layer of asphalt on the John Sims Parkway travel lanes and are now focusing on work in the medians, the FDOT has announced.

Construction is taking place now in the median near Niceville High School as crews work to extend the eastbound John Sims Parkway left-turn lane access to Palm Boulevard, the FDOT said.
According to the FDOT, a graded aggregate base has been installed and compacted in preparation for paving the new turn lane, which will provide additional space for vehicles to queue and improve traffic flow on John Sims Parkway at this intersection.
Additionally, pavement has been milled in the median east of Cedar Avenue. Milling is the process of removing the top layer of asphalt to create a fresh surface for the new asphalt, the FDOT said.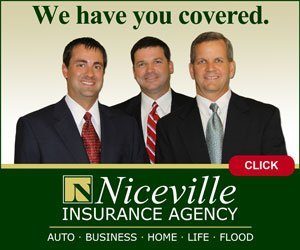 Also, this week, paving operations continue along John Sims Parkway in Niceville from Edge Avenue to west of the Rocky Bayou Bridge.
Once all median construction is complete, crews will place the final friction layer of asphalt and the permanent thermoplastic striping, the FDT said.
The work is part of the $6.2 million project to resurface State Road 20 from Edge Avenue to west of the Rocky Bayou Bridge. The project is anticipated for completion in spring 2023.