HURLBURT FIELD, Fla. — The Fort Walton Beach High School Athletics Program hosted the 2021 Military Appreciation football game on Thursday, October 7, 2021.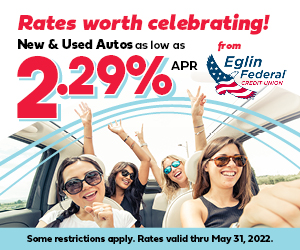 Col. Jocelyn Schermerhorn, the 1st Special Operations Wing commander, was asked to conduct the opening coin toss at the start of the varsity game between the Fort Walton Beach Vikings and the Escambia Gators. The result of the toss was in favor of Escambia, who chose to defer to Fort Walton's team.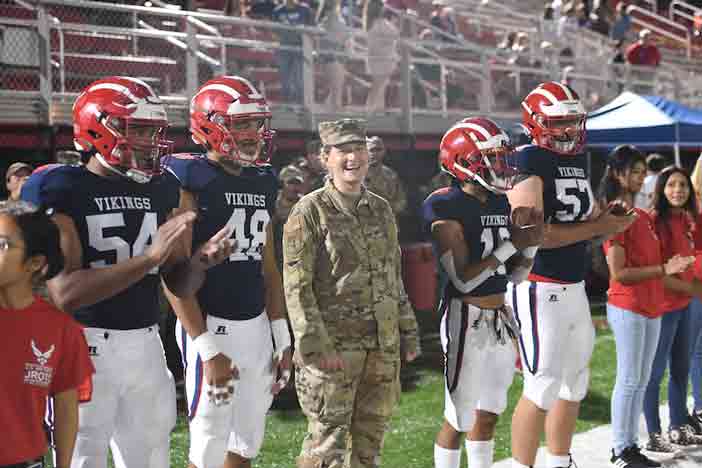 The reason for the event is to show support for the men and women serving in the local area. Nine Airmen from the 1st Special Operations Medical Group were recognized for their efforts in contributing to COVID mitigation procedures at Hurlburt Field.
Senior Airman Juan Vargas, Public Health Technician at Hurlburt Field, discussed the level of adaptability that was necessary at the beginning of the pandemic.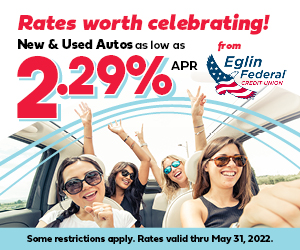 "I was in charge of testing people before they went out for deployment, and since COVID caused things to change from minute to minute, we had to be able to adjust on the fly. It was challenging at first, but we finally found our rhythm, and I feel honored that we are being recognized by the community."
During half-time, each of the medical group Airmen were escorted to center field by the high school's Junior Reserve Officer Training Corps students. Once in position, a brief summary of each of their contributions was shared with the crowd.
Airman First Class Shayla Harris, Health Service Management, was another one of the Airman recognized at the game.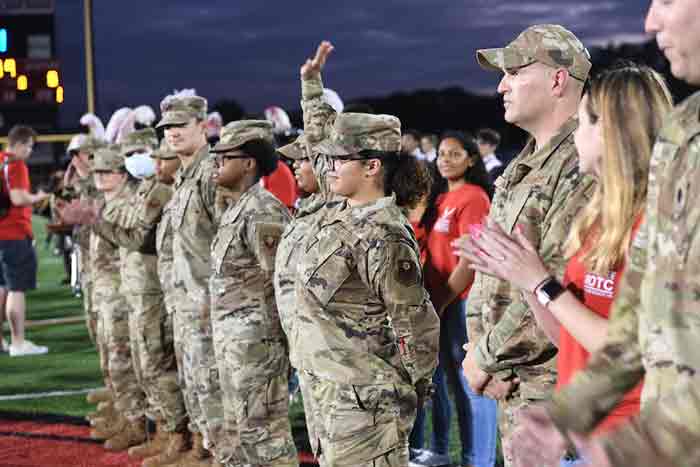 "I was learning my job and learning how to work with COVID at the same time, so it was difficult, but in the end, it was satisfying. Hearing my numbers read out loud [at the game] made me realize how much I actually did. My reaction was, wow, I did that. It really made my night," Harris said.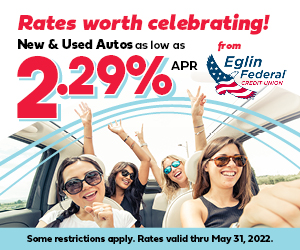 Although the Vikings held the lead for the first half of the game, they lost it to Escambia High by the end of the night, with a final score of 27 to 6.
The following is a list of the Hurlburt Medical group Airmen who were recognized for their actions during the pandemic.
Airman 1st Class Shayla Harris
Airman 1st Class Layla Whiteman
Senior Airman Juan Vargas-Garcia
Senior Airman Maycala Williams
Senior Airman Taylor Bedinghaus
Staff Sergeant Shelly Matheis
Staff Sergeant Magnus Russi
Staff Sergeant Tommy Bender
Story By Staff Sgt. Tarelle Walker, 1st Special Operations Wing