FLORIDA — Recent widespread hard freezes more than likely resulted in damage to many of the citrus trees in Northwest Florida. Cold damage will become more evident as we move into the spring and summer of 2023.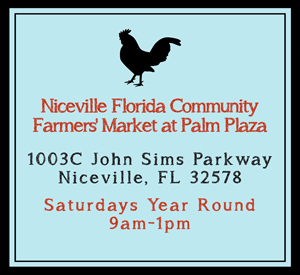 It is best to take a "wait and see" approach and delay pruning and fertilization until new growth occurs the following growing season. Here is sound advice taken from the UF/IFAS Extension publication Freeze Damage Symptoms and Recovery for Citrus:
"The true extent of freeze damage to branches may not be clear within the first few months following a freeze. No attempt should be made to prune or even assess freeze damage until the new spring flush gets fully expanded and mature. Therefore, no pruning should be done until late in the spring or during the summer after a freeze. In early spring, freeze-damaged trees often produce new growth that soon dies back. Sufficient time should be given for the dying back to cease and for the new healthy growth to take place and fully expand."
Twigs and branches may continue to die for up to two years following a severe freeze.
This was an early hard freeze. Temperatures fluctuate throughout our North Florida winters, which can extend into March. Be careful not to do anything to stimulate new growth too soon while winter is still with us.
Unless the soil becomes dry, be careful not to water cold-injured citrus trees during warm periods that often follow freezes. Later on, in spring, when the damaged tree is putting on new growth, it's okay to give it a little water.
If it appears that you've lost half the tree in a freeze, you'll only need to apply about half as much fertilizer. If you have a situation where many leaves were lost, but twigs and branches were not injured, you'll need to increase the amount of fertilizer slightly. But wait until after new growth has occurred come spring. It's a good idea to make frequent light applications rather than one heavy application.
Roots on trees, including citrus, extend two to three times beyond the tree's branches. As a result, citrus tree roots may grow out into the lawn. Tree roots in the lawn can easily take up lawn fertilizer. Your lawn and citrus trees do not need to be stimulated by nitrogen fertilizer during winter, potentially resulting in tender new growth that can be injured by the next freeze. Wait to fertilize your lawn until mid-April in North Florida.
Here are two links to UF/IFAS Extension publications with more information on dealing with cold-injured citrus:
https://edis.ifas.ufl.edu/publication/CH004, https://edis.ifas.ufl.edu/publication/HS1275
Larry Williams is the Extension horticulture agent with the Okaloosa County Cooperative Extension Service, University of Florida. Contact Larry at 689-5850 or email lwilliams@myokaloosa.com.