NICEVILLE, Fla. — The heroes of lawn care have been hard at work protecting and caring for lawns in our community since last year. On Friday, Heroes Lawn Care of the Emerald Coast is celebrating with a grand opening event at 3rd Planet Brewing in Niceville.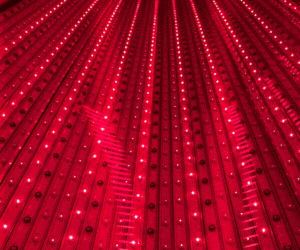 The community is invited to celebrate with the Heroes Lawn Care team on March 24, from 6 p.m. to 9 p.m., at the wildly popular local brewery known by many of us in Niceville as "The Mothership." According to Heroes Lawn Care, the big event will feature live music, raffles, gifts, a food truck, and complimentary beer and snacks (while supplies last).
"We look forward to celebrating with you along with the rest of our community friends and families," said Brad Buinicky, who owns Heroes Lawn Care with his wife, Fernanda.
"Spread the word, and we'll see you there!"
3rd Planet Brewing is at 1400 E. John Sims Parkway.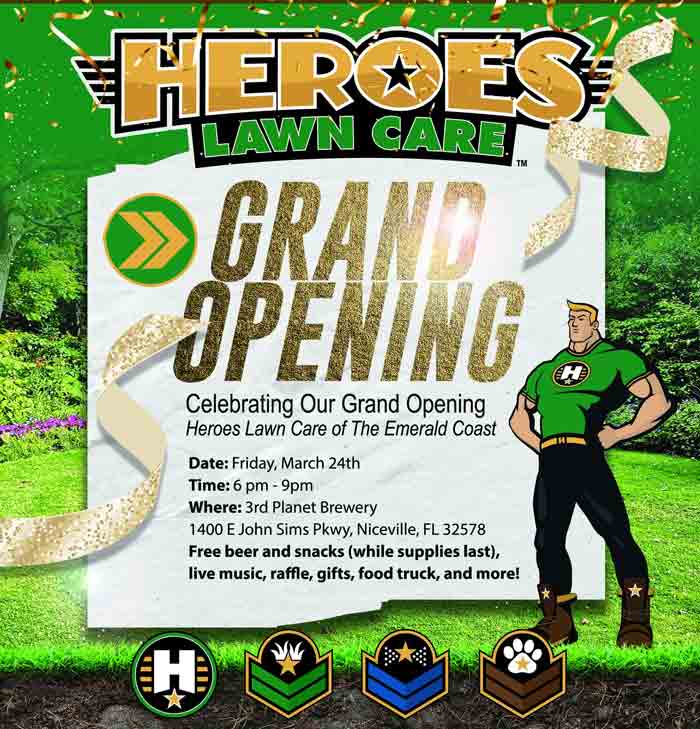 Established last year in Valparaiso, Heroes Lawn Care of the Emerald Coast (Heroes) is an independent, veteran-owned and operated franchise. Its service area ranges from Pensacola Beach to Panama City and north to the state line, said Brad.
While they don't wear capes, Heroes takes flight with a culture of service, pride, focus, constant improvement, and a can-do attitude.
"From free estimates to complimentary soil samples, you can always count on your on-call Heroes to deliver smiles through greener, cleaner grass," said Brad.
In addition to traditional lawn care services, Heroes offers exclusive Irrigation Army, Fertilizer Force, and Doody Duty services.
The Irrigation Army offers irrigation maintenance, upgrades, and repair. The Fertilizer Force addresses fertilization and control of weeds, diseases, and insects.
The Doody Duty provides weekly pet waste removal services, so you don't have to worry about spots, dead grass, or unwanted land mines.
Brad holds a special tie to the Heroes brand—he's served in the Air Force since 2004. Through his operations training, he's built the skillset and know-how to coordinate teams with efficiency and with quality at the forefront.
Fernanda, a Brazilian native, has been a veterinary technician since 1996 and has served as hospital head technician since 2017, the same year the Buinicky family settled in our area.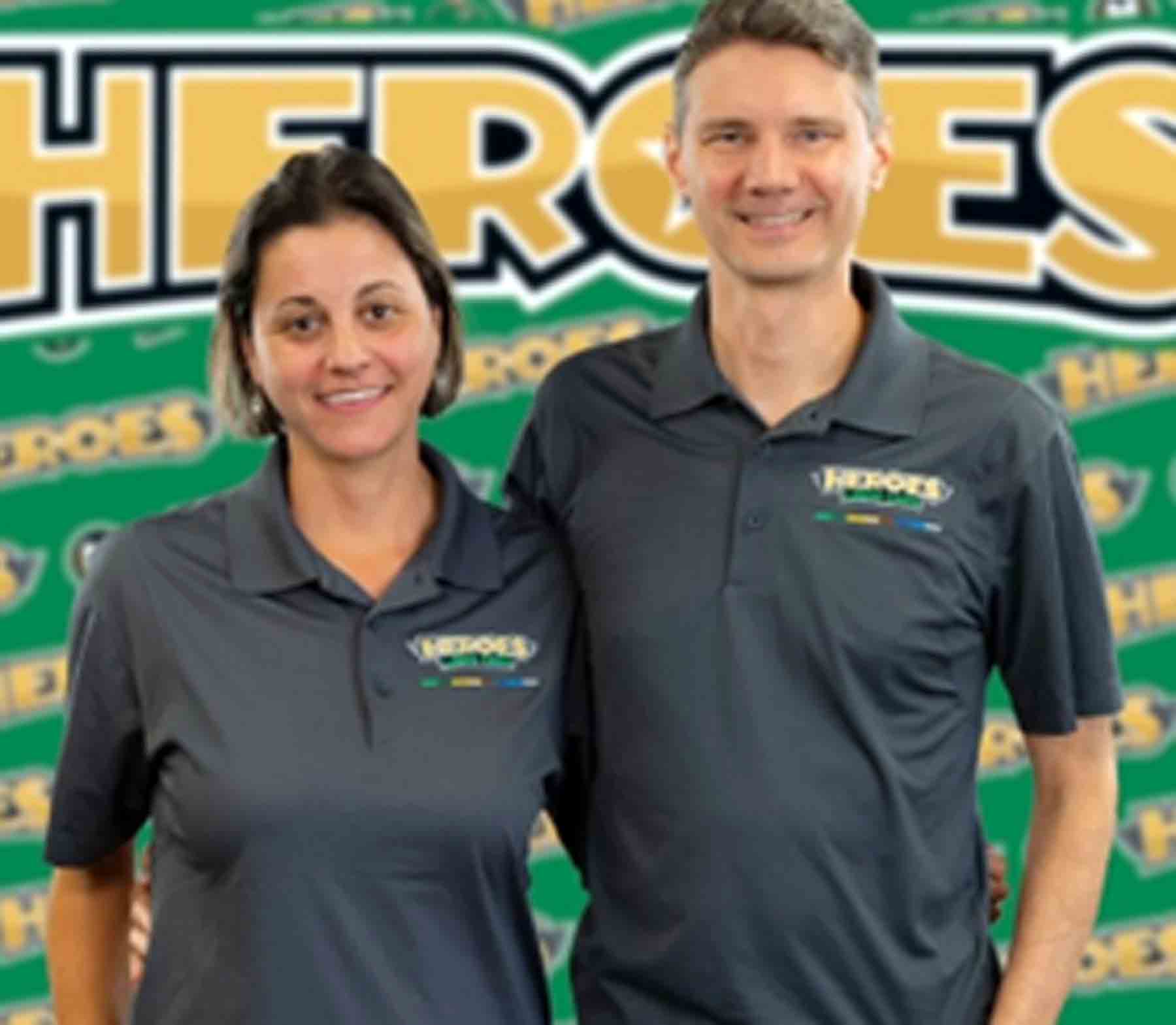 When Brad isn't leading the charge for clean, green lawns, you'll find him enjoying the salt life, watching his daughters participate in Taekwondo and soccer, or cheering on his alma mater's football program.
Fernanda is passionate about serving others, including her family, friends, neighbors, community, and fellow professionals. She values hard work, sacrifice, honesty, and a good laugh.
Brad takes great pride in Heroes, and he can't wait to help you with all your lawn care needs. Give Brad and the crew a call at (850)-679-6757 or fill out the short contact form today to learn more or schedule a personalized lawn assessment.
"It is an honor and privilege to serve our area," said Brad.