NICEVILLE, Fla. –– The Okaloosa County School District has received an "A" district grade for 2022 by the Florida Department of Education.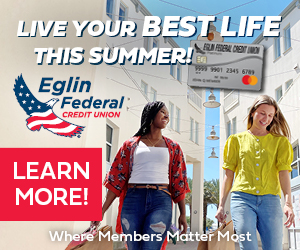 Florida's 2022 school and district grades were released yesterday.
According to the Okaloosa County School District (OCSD):
Seventeen Okaloosa schools maintained their grade from the last time it was reported
Eleven Okaloosa schools fell one letter grade from either A to B or B to C
Five Okaloosa schools fell two letter grades from A to C
Three Okaloosa schools, Fort Walton Beach High School, Choctawhatchee High School, and Crestview High School received an "I" for incomplete. District staff is working with the Department of Education to resolve that issue, the OCSD said.
No Okaloosa schools received a D or F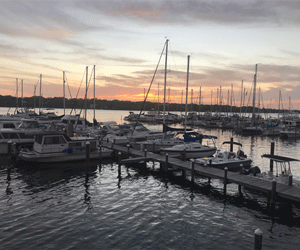 In Niceville, schools receiving an "A" grade for 2022 are Niceville High School, Collegiate High School at NWFSC, Ruckel Middle School, Plew Elementary School, and Bluewater Elementary School. Edge Elementary School received a "B" grade.
Here are the 2022 school grades for OCSD schools, according to the Florida Department of Education:
| | |
| --- | --- |
| ANNETTE P. EDWINS ELEMENTARY SCHOOL | C |
| BAKER SCHOOL | B |
| BOB SIKES ELEMENTARY SCHOOL | C |
| CLIFFORD MEIGS MIDDLE SCHOOL | C |
| SHOAL RIVER MIDDLE SCHOOL | B |
| C. W. RUCKEL MIDDLE SCHOOL | A |
| DESTIN ELEMENTARY SCHOOL | A |
| LULA J. EDGE ELEMENTARY SCHOOL | B |
| EGLIN ELEMENTARY SCHOOL | A |
| LAUREL HILL SCHOOL | B |
| NICEVILLE SENIOR HIGH SCHOOL | A |
| NORTHWOOD ELEMENTARY SCHOOL | B |
| RIVERSIDE ELEMENTARY SCHOOL | C |
| W. C. PRYOR MIDDLE SCHOOL | B |
| WRIGHT ELEMENTARY SCHOOL | C |
| SHALIMAR ELEMENTARY SCHOOL | C |
| ELLIOTT POINT ELEMENTARY SCHOOL | C |
| MARY ESTHER ELEMENTARY SCHOOL | C |
| JAMES E PLEW ELEMENTARY SCHOOL | A |
| CHOCTAWHATCHEE SENIOR HIGH SCHOOL | I |
| CRESTVIEW HIGH SCHOOL | I |
| KENWOOD ELEMENTARY SCHOOL | C |
| FLOROSA ELEMENTARY SCHOOL | B |
| FORT WALTON BEACH HIGH SCHOOL | I |
| MAX BRUNER JUNIOR MIDDLE SCHOOL | C |
| ADDIE R. LEWIS SCHOOL | B |
| LONGWOOD ELEMENTARY SCHOOL | C |
| OKALOOSA STEMM CENTER | A |
| WALKER ELEMENTARY SCHOOL | B |
| BLUEWATER ELEMENTARY SCHOOL | A |
| ANTIOCH ELEMENTARY SCHOOL | A |
| DAVIDSON MIDDLE SCHOOL | B |
| DESTIN MIDDLE SCHOOL | A |
| OKALOOSA ONLINE NON-FRANCHISED | I |
| DESTIN HIGH SCHOOL | B |
| COLLEGIATE HIGH SCHOOL AT NORTHWEST FLORIDA STATE COLLEGE | A |
| LIZA JACKSON PREPARATORY SCHOOL | A |
| NORTHWEST FLORIDA BALLET ACADEMIE | A |