FLORIDA — Many people place their houseplants outside during spring and summer. When properly cared for, these plants usually benefit from the experience. It is important to bring the plants back inside before colder temperatures arrive.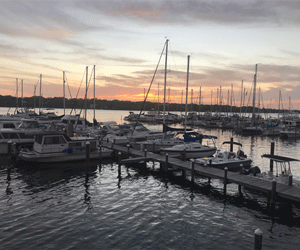 The transition between outdoor growing conditions and indoor growing conditions can be tricky and can lead to plant failure. Understanding a plant's need for water, including humidity, light, and temperature can make this transition more successful.
Don't' worry about fertilizing houseplants during fall and winter. Fertilization is generally done in spring as the plants begin producing new growth.
Before moving your plants inside, remove leaves and branches that are dead. Check for insects and diseases. And, if needed, spray the plants while they are outdoors.
Once the plants are brought indoors, it will be important to provide the correct environment to meet their needs.
Water is required by indoor plants; however, the roots must also have oxygen. Most people tend to overwater and this can lead to less oxygen and root rot. When this happens, the plant can no longer pull up needed water, and the foliage wilts. The plant's caretaker notices the wilting and gives the plant more water, ultimately resulting in the plant's death.
If you can reach a median between overwatering and underwatering, you will solve the watering problem. If you must, wait for the plant to wilt slightly due to the lack of water, then water thoroughly. This is better than keeping the plant too wet. Plants don't need as much water during the winter as in warmer months.
Indoor humidity during the winter is usually low. This creates a problem for most indoor plants, which are tropical in origin. One way to increase humidity around plants is to group them together on a watertight pan or tray filled with gravel. Fill the tray with water to a level slightly below the bottom of the plant containers. This will increase humidity directly around the plants.
Make sure that water freely drains from the containers, and do not allow the plants to sit in standing water, which can cause their roots to rot.
Place your plants where they will receive adequate light, close to a window, or where there is additional artificial light. Prevent plants from becoming lopsided by turning them about a quarter turn every couple of weeks, particularly where light is mostly available from a window.
The ideal temperature for most indoor plants is 70°F to 80°F during the day and 60°F to 65°F at night. Avoid excessive temperatures, which can injure or kill indoor plants, by not placing them close to heaters or cold windows.
Larry Williams is the Extension horticulture agent with the Okaloosa County Cooperative Extension Service, University of Florida. Contact Larry at 689-5850 or email lwilliams@myokaloosa.com.