DEFUNIAK SPRINGS, Fla. – On Friday, March 18, at 5 p.m., Healthmark Regional Medical Center will temporarily cease accepting Emergency Room patients while the hospital continues its planned renovation projects, the hospital has announced.
This phase will include the entire Emergency Department suite and the ER/Outpatient Lobby. Healthmark said it plans to finish the renovation in two to four weeks.
In the interim, anyone needing emergency care should call 9-1-1, as always, Healthmark said.
"Please be aware that during this brief time, Healthmark will not be able to accept any patients needing emergency care. However, all other Healthmark medical departments and services will continue to operate as usual," the hospital said in its announcement.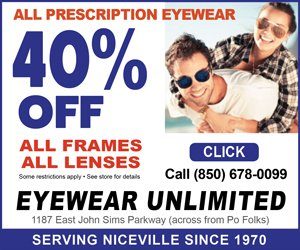 The Healthmark Walk-In Clinic will continue to see existing patients and accept new patients, too. Additional providers and support staff have been assigned to assist in this area. The Walk-In Clinic will be open from 8 a.m. to 4:30 p.m. Monday through Friday and from 8 a.m. until noon on Saturday.
The planned renovations represent more than a $5 million-dollar investment in the community. The hospital, established in 1999, is now 23-years old, therefore renovations and upgrades are needed to meet the significant population growth expected in the coming years as more people move to this area, said Healthmark.
Already, the Healthmark Board of Directors and Administration have completed remodeling the Intensive Care Unit suite, as well as constructing a second additional Operating Room and establishing an Endoscopy Room.

More renovations are planned for Healthmark Regional Medical Center this year, which will allow the facility to become the premier family hospital in Northwest Florida, the hospital said.
For more information, contact the hospital at 850-951-4500 or the clinic at 850-951-4556.