NICEVILLE, Fla. — Need your grass cut in Niceville? There's now an app to connect homeowners with a lawn care professional to help with that.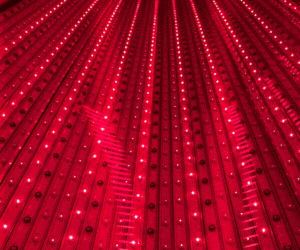 GreenPal, an app that connects homeowners with local, vetted lawn care professionals, has recently expanded to include Niceville and the surrounding area.
"After successfully launching in 250 other markets, we are excited to help homeowners in Niceville find reliable, safe, and local lawn care," said co-founder Gene Caballero.
According to Caballero, Nashville-based GreenPal allows homeowners in 48 states to find local, pre-screened lawn professionals quickly and easily.
It works like this: Homeowners list their lawns with the service date they want and the lawn care services they need. Vetted lawn care pros respond with a bid based on Google Street and aerial images and any other lawn details the homeowner provides.
Homeowners can select who to work with based on the vendor's ratings, reviews, and price.
Once a vendor has completed the service, the lawn care pro will send a time-stamped photo of the completed work, said Caballero. Homeowners can then pay via the app and set up more appointments.
Niceville customers are likely to receive multiple lawn mowing quotes from $25 to $45 for an average yard and services, according to the GreenPal website. The website features ratings and testimonials from Niceville customers.
Caballero said about 20 GreenPal vendors are serving the Niceville area. He said all are thoroughly vetted.
To be considered as a vendor, applicants must be at least 18 years old, and have a valid driver license, bank account, and Social Security number, said Caballero.
"They also must submit pictures of previous work and of their commercial-grade equipment," he said.
Caballero said that over a million homeowners and more than 45,000 landscaping professionals are using its app across the nation.
According to Caballero, GreenPal currently operates in such cities as Chicago, Atlanta, Charlotte, Tampa, Houston, San Antonio, Los Angeles, San Antonio, Phoenix, San Jose, Jacksonville, Fresno, New Orleans, Sacramento, Miami, Louisville, Cincinnati, Columbus, Cleveland, Orlando, Kansas City, Pittsburgh, Denver, Baltimore, Detroit, and St. Louis.
More than 30 percent of GreenPal customers are over 60, he said.
To learn more about GreenPal, its app, or to book lawn care services in Niceville on its website, click here.
If you would like to be a vendor, click here.