EGLIN AIR FORCE BASE, Fla. — Eglin's wildlife population rose dramatically recently due to a record number of gopher tortoises released across the installation.
Gopher tortoises of various size were welcomed into their newly dug starter burrows and enclosed within habitats optimal for resettlement. Eglin's gopher tortoise population has grown to more than 4,300 after receiving 831 in October and another 30 Nov. 9.
The recent influx in October and November, in part due to better temperatures for Florida construction projects, is more than Eglin's Natural Resources Office released for the entire year previously, according to Jeremy Preston, Eglin biologist.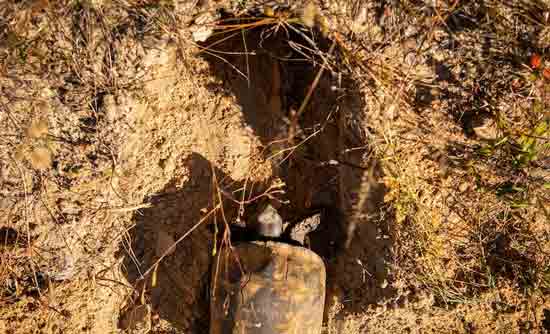 The base began receiving gopher tortoises in 2016 to help meet U.S. Fish and Wildlife Service population recovery goals here.
The effort began to accelerate once the Natural Resources Office acquired the tortoises under two different types of development permits issued for various construction projects from around the state.
The first permit type, no longer issued by the state, does not require the developers to protect gopher tortoises found on the land. Eglin's natural resource managers, the Florida Fish and Wildlife Conservation Commission, and Texas A&M University found a way to give tortoises at these sites a second chance.
Under a cooperative agreement, these groups work directly with the site developers to extract these tortoises prior to construction. Permits are issued and transportation can begin.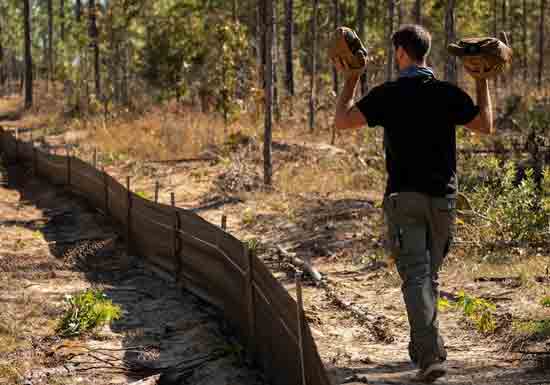 The other permit type obligates Florida developers to conserve gopher tortoise populations by requiring all tortoises to be relocated to vetted recipient sites prior to any construction.
The state's development boom, along with a limited number of FWC-approved relocation areas for the animals, is the main reason in the rise in Eglin's new residents, according to Preston.
Before they are introduced to their new home here, the tortoises are measured, weighed, and tagged. Some are even fitted with a radio transmitter for tracking animal movement post-release.
Lastly, they get a 20-minute hydration bath prior to transport.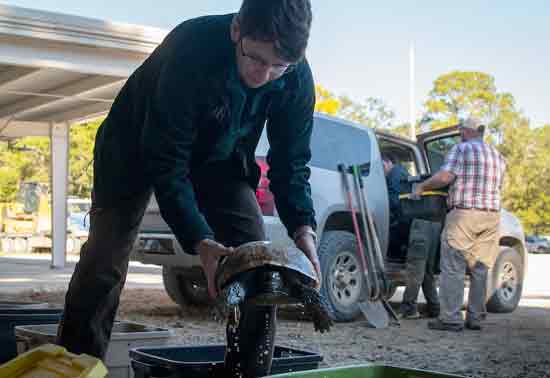 The 50- to 70-acre enclosure is kept up for a minimum of six months to provide the gopher tortoises time to acclimate to their new location and identify the area as their new home.
Preston said the five-year-old initiative proved even better than expected and is overall successful.
The Natural Resources team returned to the initial 2016 site, which underwent a prescribed burn this past spring and found a healthy, viable tortoise population.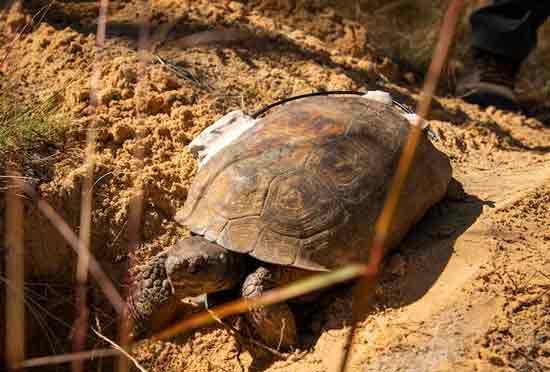 They've also found evidence of reproduction documenting newly hatched baby tortoises.
A viable gopher tortoise population also benefits recovering populations of other at-risk species. Some of the animals are protected species under Florida law and others have been either petitioned for federal listing under the Endangered Act or are already listed.
These species include:
Eastern Diamondback Rattlesnake
Eastern Indigo Snake
Gopher Frog
Southern Hognose snake
Florida Pine snake
Story by Samuel King Jr.