FLORIDA — Sunday, April 10, is Gopher Tortoise Day! Since its conception in 2016, Gopher Tortoise Day has been used to celebrate the gopher tortoise and its role in Florida's natural ecosystems.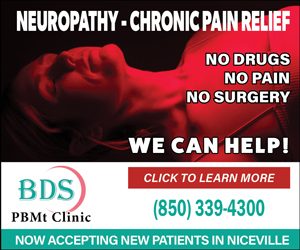 Want to attend an event for Gopher Tortoise Day? Events are being hosted throughout much of Florida during the weekend of April 9 and 10, including at:
Marine Discovery Center in New Smyrna Beach
Turkey Creek Sanctuary in Palm Bay
Dade Battlefield Historic State Park in Bushnell
Split Oak Forest Wildlife and Environmental Area in Orlando
Jonathan Dickinson State Park in Hobe Sound
Okeeheelee Nature Center in West Palm Beach
Daggerwing Nature Center in Boca Raton
Circle B Bar Reserve in Lakeland
Koreshan State Park in Estero
Frank E. Mackle Park in Marco Island

These are just a few of the Gopher Tortoise Day events occurring around Florida in 2022. Please reach out to your local government or conservation entities to find out more about events in your area. Registration may be required.
The gopher tortoise plays a significant role in many of Florida's ecosystems and deserves our recognition.
Gopher tortoises are considered a keystone species, as their burrows provide refuge for over 350 different wildlife species.
Without gopher tortoises and their burrows, there would be fewer of these species. Some species could even go extinct. By raising awareness for this Threatened species, we can all help to make sure gopher tortoises and all the other important species that call their burrows home will be around for years to come.