OKALOOSA COUNTY, Fla. – Here is the latest Weekly Report of the Florida Fish and Wildlife Conservation Commission Division of Law Enforcement for Okaloosa and Walton counties.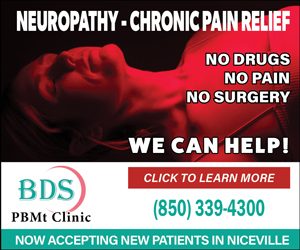 The law enforcement blotter represents some events the FWC Division of Law Enforcement handled during the week of April 1-7, 2022, as described by the FWC.  It does not include all actions taken by the Division of Law Enforcement.
The narratives and any reported violations of the law contained in the blotter are allegations only.
The FWC reports the following cases:
OKALOOSA COUNTY
Officer Hahr was checking private property where he had located a corn feeder before turkey season. He noticed fresh footprints entering at a gate. He approached the feeder and observed a man calling to a gobbler that was just off the food plot. The gobbler responded but never came into the calls. The officer made contact to conduct a resource inspection after the individual left the shooting house which was only over 40 yards from the feeder. The individual was charged with attempting to take turkeys within 100 yards of a baited area.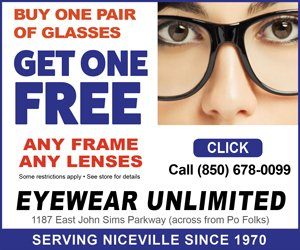 WALTON COUNTY
Officer Graves observed a vehicle parked on property where he had previously located a feeder broadcasting crack corn and sunflower seeds with a blind positioned close to the bait. Crack corn and sunflower seeds is a common bait used to attract turkeys. While Officer Graves approached the blind, he could hear someone imitating a hen turkey with a turkey call. A subject was later identified turkey hunting from the blind and cited for attempting to take turkeys while being less than 100 yards from a game feeding station.
Lieutenant Hollinhead and Officer Tison responded to a report of someone trespassing while turkey hunting on posted private property. Lieutenant Hollinhead located a vehicle parked near where the trespass violation occurred. A short time later a subject exited the area and returned to his vehicle. The subject was identified from a photo as being the individual that had entered the private property. At the request of the Land Manager of the property Officer Tison placed the subject under arrest and booked him into the Walton County Jail for trespassing while armed.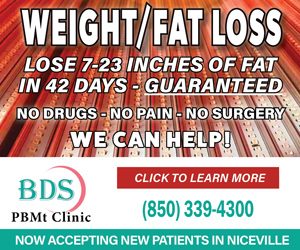 Officers Tison and Letcher were patrolling private property when they located a feeder with a freshly made hunting blind located a short distance away. The property was known for having turkeys and the type of blind and feed used is common for turkey hunting. After monitoring the area for several weeks, an individual was observed actively hunting turkeys within 100 yards of the feeding station. The individual admitted to hunting turkeys near the feeder which contained whole kernel corn. The suspect was cited for taking turkeys within 100 yards of game feeding station while feed is present.